Flowfast Floors Deliver Rapid Refurbishments this Ramadan
Ramadan and soaring regional temperatures will combine to make the weeks from mid June to mid July some of 2015's quietest for the leisure and tourism industry. In the same period during 2014, temperatures as high as 46°C led to an occupancy rate of just 41.2% in Dubai's hotels.

However, there are practical benefits to these lulls that if properly acted upon can make a venue more efficient, effective and productive for when the quantity of customers increases later in the year.

In particular, a facility can undertake a flooring refurbishment to turn an aging, blemished floor into an attractive, easy to clean surface that will be able maintain its high-end aesthetics despite heavy footfall and intensive use.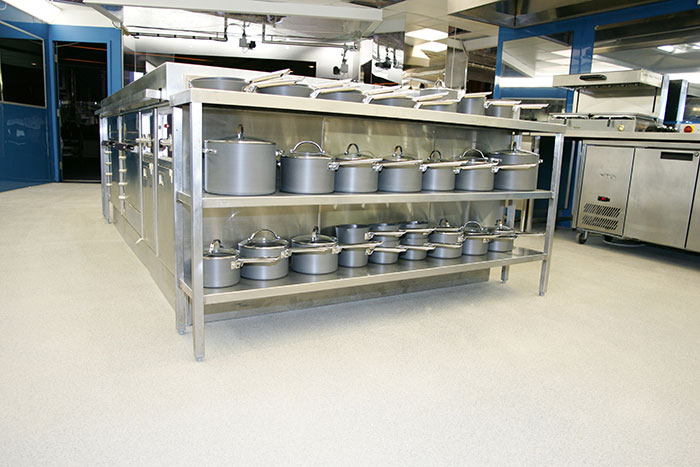 Methyl methacrylate (MMA) flooring solutions, such as the Flowfast range from Flowcrete Middle East, have the added benefit of a fast cure installation, meaning that they can be fully operational only a couple of hours after the floor's initial application.
This is a useful advantage for hospitality venues, as it means that they can minimise inconvenience to visitors – installing new floors within the quiet daylight hours that are then ready to be used for that day's Iftar celebrations.

The seamless, hygienic and hard wearing nature of Flowfast means that it can be utilised in both front of house and back of house spaces. Therefore kitchens and catering areas can be enhanced during the calm daylight period of fasting, ready and refreshed to start preparing the evening's grand buffets and banquets.

Flowcrete Middle East's Vik Vithlani said: "It can be tricky for commercial facilities that service the tourism industry to find a time to refurbish that won't negatively impact on either the customer experience or the site's operational capabilities.

"Flowfast allows sites to bring floors back up to a high aesthetic and functional standard during June and July's slower business period without having to worry about long closures, unprofitable downtime and any associated revenue loss."

A Flowfast floor exhibits incredible bond strength, high compressive strengths and it can be installed in a wide range of temperatures. The deep penetrating primers and thermoplastic fusing of the MMA system creates an unbreakable bond with the substrate that ensures a long lasting floor finish.