Flying high - GEZE building technology in the second highest building in Abu Dhabi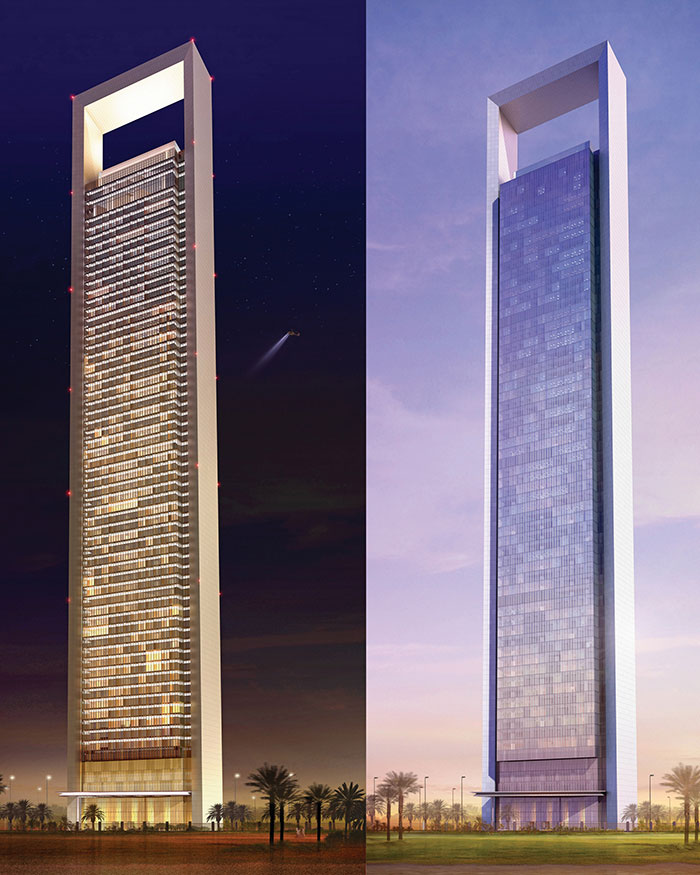 In the capital of the United Arab Emirates the new headquarters of the state-owned Abu Dhabi National Oil Company (ADNOC), one of the largest mineral oil manufacturers in the world is under way. GEZE, the innovative window and door systems solutions leaders will be equipping the entire skyscraper with a height of 342 metres and 77 storeys with the latest door technology.

After a construction period of five years, the office complex designed by the US architectural firm Hellmuth, Obata & Kassabaum (HOK) is expected to be completed during this year. The new ADNOC headquarters is the second highest building in Abu Dhabi, with only the 381-meter high, 88-storeyed mega structure "The Domain" being higher. The complex endeavor includes a courtyard, a museum and an underground car park that is connected to the building via a tunnel with a total project value of approx 490 million US dollars.

Premium quality and technical competence play an important role in any construction process across the globe. GEZE, the expert and system provider for door, window and safety technology, will be equipping the prestigious tower with the latest door closer technology and automatic door systems. 2500 door closers from the GEZE boxer series are being integrated into construction process to ensure safe closing of doors coupled with fire safety systems in case of emergencies. The integrated door closers are completely set into the door leaf with guide rails only visible when the door is open, making them elegantly compact and as good as invisible and a perfect option in challenging, design-oriented architecture.

The 120 large automatic sliding doors with power drives from GEZE also ensure automatic door control and safety. They have been used in indoor areas and facades, offering optimum passing comfort with hold-open times adapting itself to passage frequency. If the stream of visitors is higher, the door leaves are automatically kept open accordingly. The control unit of the power drive makes the doors future-proof and enables a connection to the building system so that the door functions can be monitored and modified remotely as well.