FM Growth in KSA accelerating at 13% despite Cost Driven Customers
Research released today by CREDO and MEFMA, reveals that facilities management in the Kingdom of Saudi Arabia represents 55% of the FM market in the GCC, and will be worth $29.1 billion by 2017.

FM in KSA is currently worth $20.1 Billion. , which was released in March 2015. CREDO and MEFMA have subsequently forecast its growth based on new infrastructure projects coming online and charting the consequences of a Government initiative launched to improve the standards of FM. Growing at 13% year on year would make KSA the largest FM market in the Middle East.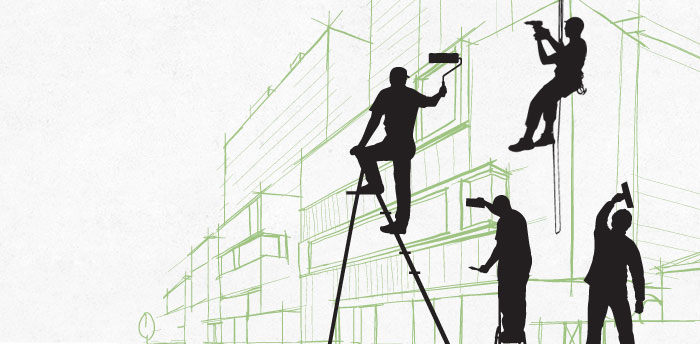 "Trends in both private and public sectors suggest that it is poised to realize a higher potential and shed its historic low-cost low quality image." Alistair Stranack, Partner and Head of Credo Middle East explains. "The fundamental economic drivers, coupled with the Government's ambitious regulatory plans suggest to us that after many years of failing to deliver on its potential, the Saudi market is about to emerge into the giant it has always promised to be."

The report also examined the challenges it faces during its development. Cost driven customers, where contracts are awarded to the lowest priced contractors is the biggest hurdle since it creates a false economy and detracts from the value that FM can add to a buildings life cycle. Talent acquisition and training were also cited as barriers holding back industry development, as was a lack of regulation.

However, Mohammed AlDuraibi, the CEO of Da'em Real Estate Investment Company and a MEFMA board member says this will change: "Whilst current regulation has been a barrier to growth it can become a catalyst for development following a Saudi Government initiative to upgrade the quality of FM across its estate. Set up by Royal Decree, NCLOM will introduce international best practice in operations, cost control, monitoring and measurement and supplier accreditation."

The report also breaks down development by sector, with real estate and healthcare to experience the highest growth rates to 2017 of 20% and 17% respectively. Industrials will also benefit from continued efforts to diversify the economy away from Oil and Gas.

The full report has been published in the build up to the FM EXPO and is available via www.mefma.org
Website:
http://www.mefma.org