Formitalia Presents the Tonino Lamborghini Casa Yas Home Cinema
Formitalia presents Yas Home Cinema Project consisting in the collection Tonino Lamborghini Casa - a customized cinema setting which combines, in perfect harmony, a unique design, an incomparable acoustics and an advanced audio-visual technology in order to live a movie experience like no other.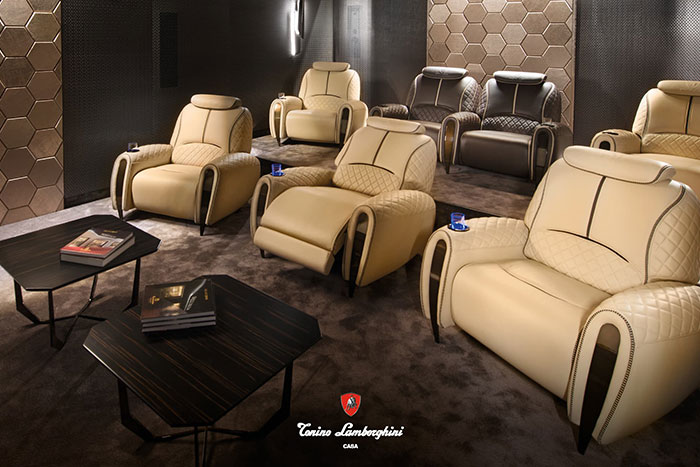 Among its characteristics, we point out the modular design it was conceived with allowing a customized configuration depending on the precise dimensions of the location where you want to set up the home cinema.

A shell shaped structure is envisaged consisting in some pierced panels, made of aluminium, with sandwich acoustic layers which provide a full soundproofing and ensure a perfect sound with the audio components of cinema.

It is possible to customize the structure using some high-tech sound absorbent fabrics available in a wide range of patterns and colours. The setting is fully air-conditioned.

#Formitalia #ToninoLamborghini #CasaYas #HomeCinema