Free eBook: BricsCAD for AutoCAD Users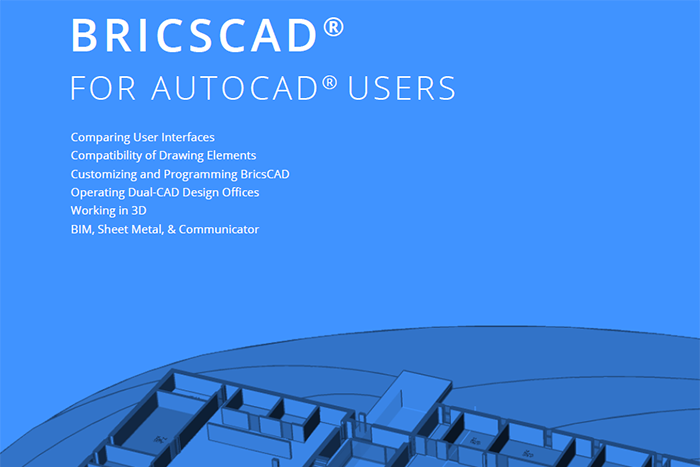 This book helps you make the transition to BricsCAD. Here you learn about the benefits of using BricsCAD while saving your firm a lot of money on software expenditures.

You'll read about the advantage to switching to BricsCAD, how similar it is to AutoCAD, and the transition issues on which to keep an eye.

We provide you with detailed information on issues like the differences and similarities in user interfaces between the two CAD programs, compatibility of DWG files, and even how to operate two CAD systems in your design office.

At the end of the book, we provide you with useful appendices that exhaustively cross-reference command and system variable names between the two CAD systems — along with alias names, shortcut keystrokes, and mouse button actions.

BricsCAD V17 for AutoCAD Users is meant for you if you are:
An AutoCAD user considering switching to BricsCAD
A CAD manager adding licenses of BricsCAD to complement your AutoCAD shop
A design firm working with clients using one CAD package or the other
Or perhaps you are simply wondering about the differences between market leader AutoCAD and aggressive up-and-comer BricsCAD. Whichever the case, this book is for you. Now in its 10th edition, the book is updated to include functions added to BricsCAD V17.

Download your free copy.