Free White Paper: Design Strategies for a School or University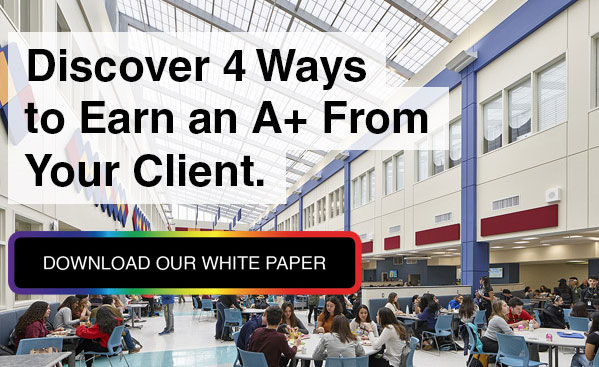 Designing buildings for education can be complex. These are the buildings that shape the minds of our future, so ensuring an ideal learning environment is key. And while numerous studies have shown the importance of proper daylighting when it comes to student health and performance, this is just one factor that educators and administrators have to consider.

The Kalwall white paper, 4 Ways to Get an A+ from Your Clients in the Education Market, discusses opportunities to deliver unique solutions when catering to the education market. The paper examines:
Daylight Design
Energy Efficiency
Safety
Cost Savings through Renovation and Installation
Click here to start earning extra credit today!
@Kalwall #Kalwall #DaylightDesign #EnergyEfficiency