French Electricity expertise to be showcased once again this year at Middle East Electricity
Business France is once again presenting the world-class, innovative and dynamic French electricity sector via the French Pavilion at the Middle East Electricity Exhibition from the 6th to the 8th of March. As a key platform for the introduction of new products and services in the world of electricity, this flagship exhibition continues to be a springboard for French businesses looking to expand in the region. The exhibitors at the French Pavilion are geared to welcome the thousands of participants expected and to showcase their latest novelties.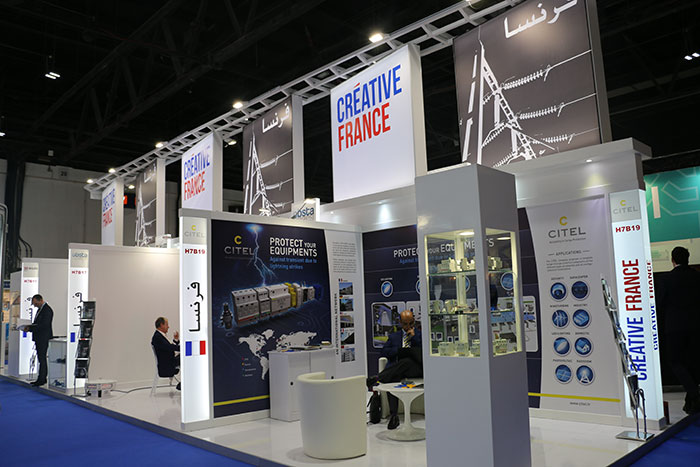 France, one of the global leaders in the electricity industry (leading exporter in Europe), will showcase a diverse offering across the sector with representation from companies including: power generation, transmission, distribution equipment and applications, products and systems for protection, security and lighting. Products and solutions will also be displayed from every level of the electricity value chain including electrical network operators, telecoms operators, engineering firms, integrators, equipment suppliers, component manufacturers, ICT firms and others.

As the world's top eighth producer of electricity, with one of the highest quality supplies of electrical power and the world's seventh-largest exporter of electrical equipment, selected French companies look forward to offer quality products and expert advisory to the regional partners.
Marc Cagnard, managing director at Business France Middle East stated: "this trade show represents a benchmark exhibition for France's electricity sector, with the ever

growing number of large-scale infrastructure projects in the Middle East, France's electricity industry - with the newly introduced technologies - are high in demand."

In this very favorable environment where US$283 billion of investment in the Middle East between now and 2020 has been confirmed, the French experts are well placed to offer competitive and groundbreaking solutions to regional partners.

"We noticed over the past few years that this exhibition offers French companies tremendous opportunities to interact with regional leaders in the industry, fostering key business relationships for greater growth", Cagnard Added.

Come and visit French companies located in Hall 7.