From Pillow Menus to The Ultimate In Mattress Luxury
A quick cast across the filtered-photos of Instagram and you could be forgiven for believing travelling as a millennial is all about sun, sea, sand and celebrating.

Away from the lens, however, and that may not paint the full picture of what young holidaymakers are seeking most from their wanderlust trips abroad.

Research conducted by The Hotel Show, the Middle East's biggest hospitality showcase, taking place in Dubai this week (18-20th September 2017), discovered that younger travellers are finding themselves somewhat old before their time – with one of their biggest vacation considerations being the quality of SLEEP they'll get while away.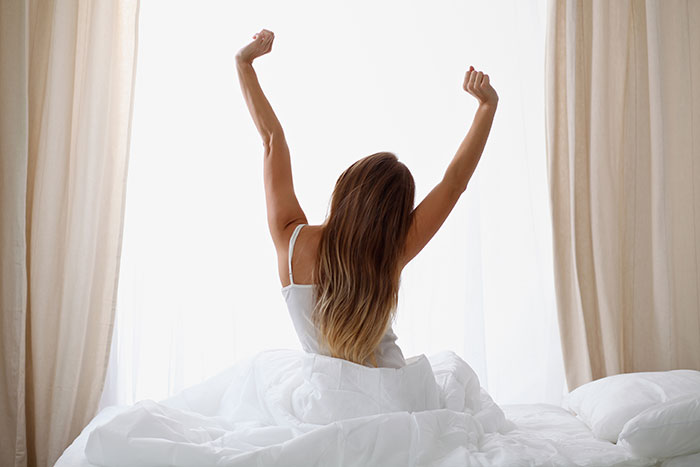 A recent survey by the American Society of Travel Agents found that almost double the number (64%) of millennial travelers go abroad "to relax" than do to explore and take in a city's famous sights (38%) – despite the 2017 tourist being renowned for having a more adventurous spirit than ever before.

According to leading UAE hospitality professionals, that desire for dozing has made sleep big business throughout the region's hospitality sector, opening-up almost every aspect of bedtime for upgrading and customisation.

In hotels across the region, guests now have a host of options to cater to their perfect night's slumber. Those include being offered a pillow menu (where firmness, shape, material and filling are all available for choosing); the utilisation of any mattress technology; decorative or blackout blinds; or sleep-promoting spa treatments.

Sameer Ahmed, Sales Director at Restonic, a Dubai-based mattress manufacturer and supplier explained: "From our 20 years' experience servicing not only the UAE market but also 5-Star hotels in Thailand, Maldives, India, Seychelles, Mauritius, Georgia, Kenya, Tanzania and Ethiopia, it became apparent to us that one of the most important elements of the guests hotel stay is their online experiences and reviews. This analysis for us is an invaluable insight so we can continuously improve on our products if needed.

"As new hotels come on to the market at an unprecedented rate, existing properties are looking to keep-up with the latest technologies, services, facilities and – most importantly – bedding, that they can offer.

"We were recently asked by a prestigious five-star hotel in Dubai to create a customized high-end mattress to suit their status as a leading global brand. Of course we were more than pleased to oblige. Taking our already most popular high specification Hotel Comfortcare mattress, we increased the comfort levels and strength and durability even more.

"This demonstrates how hoteliers are looking to differentiate themselves in what has become a crowded marketplace. This hotel is known for its unique features and being one of the most impressive and luxurious properties in the Middle East, recently shortlisted at the Middle East Hospitality Awards 2017.

"The bespoke mattress proved popular with both management and guests, so-much-so that it even encouraged a guest to contact us directly and order the same specification product for his hotel in Europe."

The importance of sleep and its connection with mental and physical wellness is a regular line of communication within the millennial demographic. That has promoted sleep and rest awareness, and driven a steep rise in wellness tourism. Dubai will open the first wellness resort in the Middle East this month with the launch of The Retreat Palm Dubai MGallery by Sofitel.

Gary Williams, event director at The Hotel Show – which will gather hundreds of hotel suppliers and professionals for three-days of networking from Monday – said: "With more sleep and bedding exhibitors coming to the show this year than ever before, it's clearly now the case of 'if you snooze, you lose' when it comes to embracing new nighttime innovations.

"The millennial holidaymaker is health and rest-conscious, and used to experiencing the very best the world has to offer. Both of these factors come together in the growing importance of hotels being able to provide a first class sleeping experience."

Restonic – the largest mattress supplier in the region – are supplying two Hotel Comfortcare mattresses for the first ever 'Middle East Housekeepers League of Champions' at The Hotel Show Dubai next week, of which they are principal sponsor.

During the live competition, two typical hotel rooms will be set-up back to back, consisting of a bed, curtains, flooring and TV units. The rooms will then be turned upside down, and the two teams compete head-to-head to put the room back to its original state in just 15 minutes.

Restonic are also category sponsors of 'Luxury Hotel of the Year 2017' at the Middle East Hospitality Awards (MEHA) 2017 taking place on the evening of the first day of The Hotel Show Dubai, 18th September 2017.

The Hotel Show Dubai 2017 is running at the Dubai World Trade Centre (DWTC) from the 18-20th September 2017 as part of Dubai International Hospitality Week. The Dubai Tourism endorsed event, organised by dmg events and the DWTC, is expected to attract more than 50,000 visitors.

The three-day event, taking place at the DWTC, encompasses six hospitality and foodservice trade shows under one roof: The Hotel Show and The Leisure Show (owned and organised by dmg events); GulfHost, The Speciality Food Festival, and SEAFEX Middle East (owned and organised by DWTC); and yummex ME (jointly organised by DWTC and Kölnmesse).

Register to attend the show for free at: www.thehotelshow.com
Website:
http://www.thehotelshow.com