FSI Middle East Launches 'Contractor' To Help Manage Compliance During COVID-19
FSI Middle East, the region's leading facilities management solutions software provider, has launched its latest product called Contractor, which enables its customers to keep employees and their supply chain safe and compliant through COVID -19.

Contractor from FSI extends the enterprise capabilities of the Concept Evolution CAFM/IWMS solution to enforce the safe management of contractor resources into client's premises.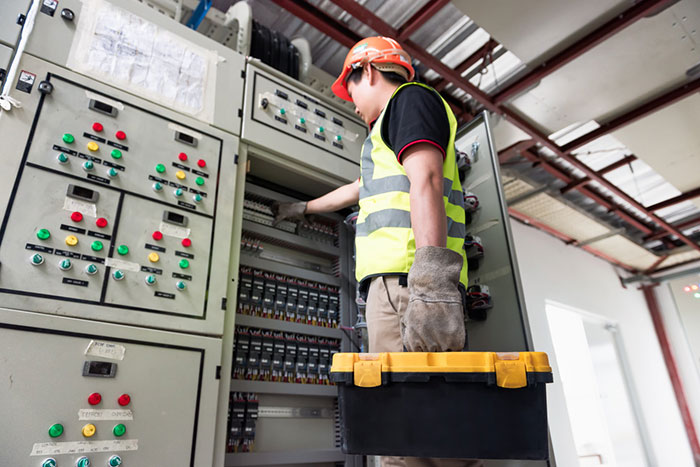 The pre-qualification compliance mechanism ensures that clients capture the relevant information at each stage of the contract lifecycle. The enforcement of pre-approved documentation such as a suppliers COVID-19 policy ensures that companies visiting customers buildings have put necessary safeguards in place for their employees.

As work is allocated to suppliers, clients can be reassured the resources they assign always have the relevant skills and knowledge to do the task safely and without any risks to health and safety. Every visit is controlled with a configurable induction process where a self-assessment health check survey is completed by the visiting resource to confirm that they are fit and healthy before gaining approval to commence work.

On-site sign-in and a comprehensive permit to work system captures proof of attendance and makes certain contractors are fully briefed on their activities, whist highlighting the importance of adherence to correct PPE and hazard awareness.

Costly return visits are then eliminated with real-time verification that the work has been successfully completed, thereby minimising additional unnecessary exposure and contact to customers.

"These exceptional times have given an added importance to ensuring visibility and transparency of the contractors on your site and the work they are performing," explained Adrian Jarvis, director of FSI Middle East.

"A powerful suite of supply chain management tools, seamlessly integrated with Concept Evolution, will allow contractors to prove their compliance at every stage of the contract life-cycle and provide total reassurance and peace of mind to clients," added Jarvis.

@ConceptCAFM #ConceptCAFM
Categories:
50 11 00 - Facilities Management