GCC Construction Sector Leverages Advanced Software to Deliver on USD 1.3 Trillion in Projects
The GCC construction sector is leveraging advanced construction software to deliver on its USD 1.3 trillion value, industry experts announced today ahead of The Big 5.

Thanks to population growth, megaprojects, and infrastructure developments, the GCC's construction sector is valued at USD 1.3 trillion, according to the recent Deloitte report "GCC Powers of Construction 2014: Are You Ready for Recovery?"

Driving this construction growth, construction professionals are using collaborative and interoperable Building Information Modeling (BIM) software, like Tekla BIMsight, for 3D constructable models that lead to smoother completion of complex projects.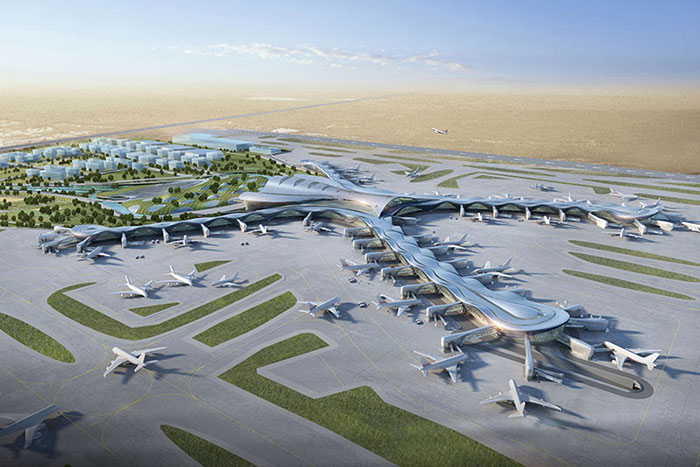 "Open BIM is driving Middle East construction innovation, with architects, engineers, and project managers creating intelligent, and information-rich models to deliver projects on time and on budget," said Paul Wallett, Area Business Director, Tekla Middle East.

Middle East projects using Tekla technology include the Middle East BIM Awards 2014 winners the Abu Dhabi Airport – Midfield Terminal Complex, the King Abdullah Financial District and King Abdulaziz Center for World Culture in the Kingdom of Saudi Arabia, along with the National Museum of Qatar.

With the region's rising number of mobile devices on construction sites, Tekla will showcase its BIMsight Note app, for instant communication on-site and on the move.

"Returning to The Big 5 demonstrates our goal of working closely with our Middle East customers, and providing smart, localized solutions to the region's projects in infrastructure, financial hubs, cultural landmarks, and stadiums," added Paul Wallett.

As the region hosts major sporting events, Tekla will demonstrate its expertise in the field, including modeling 10 out of 12 stadiums at the 2014 FIFA World Cup Brazil.

Middle East projects are set to be enhanced thanks to the technology partnership between Tekla's parent company Trimble and Gehry Technologies, and Tekla's new offices in Qatar and the Kingdom of Saudi Arabia.

At The Big 5, Tekla will be exhibiting at Stand PMV A130. For more information Tekla, visit www.tekla.com.