GCC Delivers on USD 2 Trillion Mega-Projects with European Best Practices
European best practices in mega-projects are key for the GCC to deliver on its USD 2 trillion project pipeline, industry experts announced today in the build-up to Cityscape Global.

The GCC hosts a mega-project pipeline worth USD 2 trillion, especially in mega-projects tied to Expo 2020 in Dubai, the 2022 FIFA World Cup Qatar, and Saudi Vision 2030 projects such as the King Abdullah Financial District, according to a recent survey by consultancy Deloitte.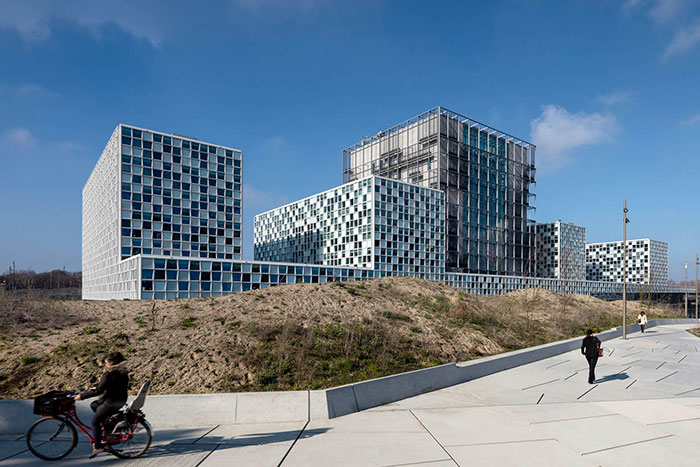 "Increasingly, GCC planners and developers are localizing best practices from Europe to enhance the worker and visitor experience," said Santhosh Vallil for the Middle East at Hunter Douglas, a mega-project consultancy based in The Netherlands.

"GCC mega-projects need to make a signature statement. But they should also place user needs at the center, with a pedestrian scale of construction, open plan interiors that can re-arranged for different stakeholders, and links to nature and sustainability," added Santhosh Vallil.

In the GCC, Hunter Douglas has advised on large-scale projects such as Masdar Institute and Zayed Sports City in the UAE, and the Qatar National Convention Centre.

Now, GCC planners are looking at the success of the recently-opened International Criminal Court (ICC) in The Hague in The Netherlands. The 56,000 square meter complex employs 1,200 staff from 124 countries who prosecute people allegedly involved in war crimes, genocide, and crimes against humanity.

The six-building ICC complex maintains safety, but is also open and transparent, grand but with a sense of human dimensions. In particular, the project has a small footprint that integrates the dune area on the edge of the city. A "bite" was taken out of the dunes, giving the project a "dug-in" effect to ensure extra protection and a location that gives visitors, victims and suspects a feeling of rest, trust, and hope.

Inside, the ICC delivers a strong design statement with a sophisticated, crisp, and functional finish. Hunter Douglas aluminium ceiling panels, which are perforated and inlaid with acoustic mats, cover 29,000 square meters of offices, courtrooms, and public areas, which can be partitioned for extra room.

"The ceiling connects spaces and creates a sense of sameness throughout the building, because the same ceiling is suspended everywhere: where the suspects' reside, where the lawyers work, and in the office spaces. All of the trials are broadcast live and the media and camera teams providing these broadcasts require a neutral background," said Bjarne Hammer of Denmark's Schmidt, Hammer, Lassen Architects.

Supporting sustainability, ICC offices are lit with 100,000 LED lamps that are integrated into the ceiling panels. The panels also provide a place for air quality and fire safety installations to be tucked away.