GCC Fuels USD 100 Billion in Airport Construction Projects
Comfortable airport terminals will be key for growing the number of passengers in the GCC's USD 100 billion worth of airport projects, industry experts announced today.

With the International Air Transport Association projecting Middle East passengers to grow by 4.9 percent per year to 2034, the GCC is fuelling USD 100 billion in airport expansion and construction projects in Bahrain, the Kingdom of Saudi Arabia, Kuwait, Oman, Qatar, and UAE, according to Deloitte.

Dubai International Airport is the world's busiest international airport, and Al Maktoum International Airport is set to have one of the world's largest capacities at 160 million annual passengers. Abu Dhabi International Airport is set to reach 40 million passengers by 2017 with the new Midfield Terminal.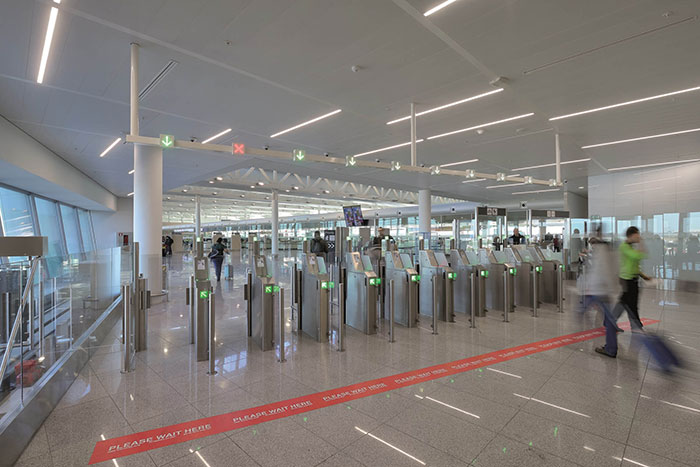 "As Middle East airports expand, aesthetic and acoustic considerations are vital for growing passenger numbers, and providing a high-quality traveller experience, whether waiting, dining, or shopping. Good acoustics are essential for a serene airport atmosphere, such as by reducing loudspeaker sound, and perforated ceilings to minimize the noise of people talking or walking," said Mohamed Nawarah, Country Manager – Kingdom of Saudi Arabia at Hunter Douglas, the international airport consultancy based in The Netherlands.

Hunter Douglas has advised many of the world's leading airports, including Brussels Airport in Belgium, Dusseldorf Airport and Frankfurt Airport in Germany, Gdansk Lech Walesa Airport and Wroclaw Airport in Poland, Madeira Airport in Spain, and Manchester Airport Terminal 1 in the United Kingdom.

At Brussels Airport, the Connector is an above-ground building connecting Piers A and B, which replaced a dark route through stairs, escalators, and elevators. The Connector allows departing passengers to walk straight from the check-in desk to their gate, and arriving passengers to easily walk to the baggage reclaim hall and exit. Connector also hosts Europe's largest screening platform with 25 lanes.

Connector's curved, customized Hunter Douglas 300C series ceiling, which is perforated and has an acoustic membrane, meets aesthetic and acoustic requirements by absorbing the sounds of airplanes and the granite floor. While people inside the transparent building can see the planes, they do not hear them.

The detachable ceiling also conceals the lighting and sprinkler systems for easy maintenance work.

"The shell-like roof sutrcture naturally raises the ceiling little by little, so that the passengers can get used to the open space without being overwhelmed by it. The curved shape of the ceiling does make it really difficult to realise good acoustics, though sounds are reflected in all kinds of different directions. This is why the sound-absorbing capacity of the material is extra important," said Erwin Persoons, an architect at the international agency CTHM.