GCC infrastructure professionals to enhance their skill set and boost their competitive edge in the US$100 billion industry
Visitors to Middle East Concrete and PMV Live 2016 will be given a unique opportunity to learn, network with fellow professionals and keep up-to-date with the very latest construction industry and infrastructure trends at more than 50 CPD-certified seminars, forums and workshops from 21-24 November at the Dubai World Trade Centre.

Some of the hot topics being discussed include how to finance machinery (PMV), how to use concrete sustainably, the importance of personal protection equipment and how to rebuild and prevent against natural disasters.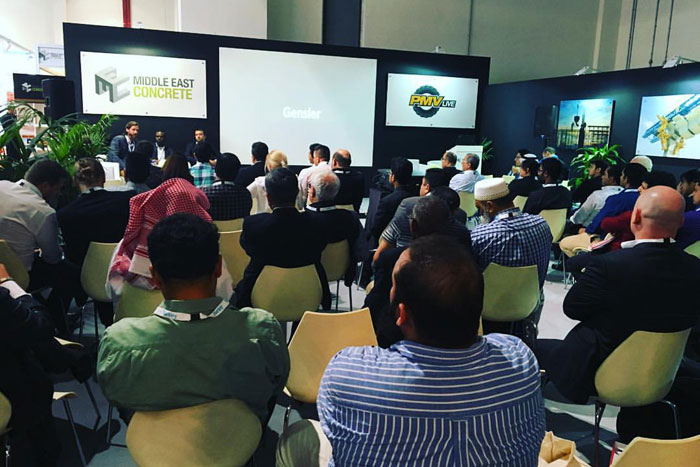 What is more, delegates can earn Continuous Personal Development or CPD points by attending the workshops that will enhance their skills set and give them a professional and competitive edge.

Joe Thomas, Group Internal Auditor, Mohamed Hareb Al Otaiba Group will be addressing plant and fleet managers, finance managers and project managers at PMV Live 2016, offering tips on how to obtain finance from banks to fund equipment and building projects, including through Islamic financing products.

According to Thomas: "Machinery is to be seen as a cash generating asset. If left idle, it is capital unprofitably invested hence usage monitoring and return on investment by way of maximising utilisation must be a priority."

Engineers and architects will be addressed by Sam Rifki, Regional Manager, Al Falah Readymix UAE about concrete sustainability. He will be presenting his experience at Masdar City in Abu Dhabi, unveiling the Carbon Foot Print Study in concrete mixes developed for Masdar.

Mr Rifki, who will be speaking at Middle East Concrete Symposium 1 on Monday 21st November 2016 from 15:00 – 16:00 added: "We were able to produce concrete in Masdar that has a 100 year service life by producing it with very low cement content and a very low water to cement ratio. Masdar has opened doors for other projects. It was a courageous move and we were there to witness it."

During the same Symposium, Sarfraz Husain Dairkee, General Manager, M.A.H. Khoury, will explore the challenges and opportunities in the concrete industry to an audience of urban planners, civil and structural engineers and architects. He will be focusing on sustainability in residences and circular economy.

Meanwhile Prof. Abdul-Rahim Sabouni, CEO, Span M Consulting, will be looking at how natural disasters affect structures and debating preventive vs corrective measures. Alin O Epure, Senior Mechanical Engineer, BK Gulf, will be examining why personal protection equipment is so important as well as looking at its limitations. Both speakers will be presenting at the MEC & PMV Forum during the 4 day event.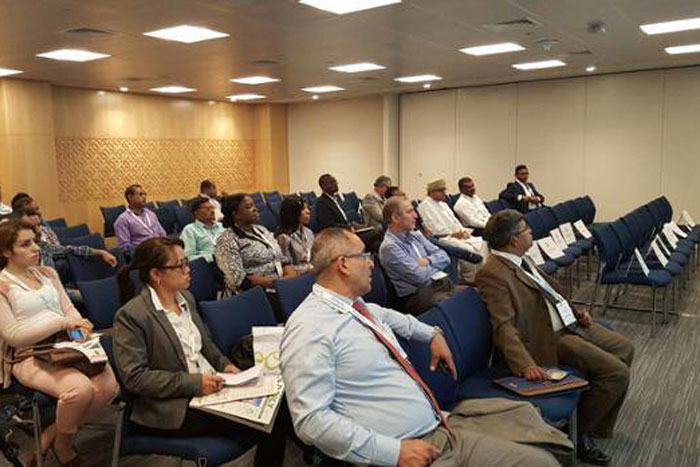 James Meltz, Event Director said: "Last year, we calculated that free training provided at Middle East Concrete and PMV Live was worth around US$250,000. These are more than just exhibitions, they are compelling forums for industry professionals to update their skills, advance their careers, network and learn.

"These workshops are tailor-made for construction professionals in the region and attract the leading thinkers and innovators from the industry to share their knowledge and tips."

Co-located with The Big 5 international building and construction show, and organised by dmg events Middle East, Asia & Africa, Middle East Concrete and PMV Live are the biggest and most prestigious infrastructure and heavy machinery events in the Middle East.

More than 400 exhibitors from 40 countries will showcase their wares at the shows to an expected 32,000 visitors. Some familiar show features will be returning such as Selfies at Height, Robotics, Excavator Challenge and Decorative Concrete.

Middle East Concrete and PMV Live 2016 will bring key regional and international industry leaders under one roof at the New Za'abeel Halls 4-6 at the Dubai World Trade Centre.

The educational element of the event is supported by the Society of Engineers – UAE, American Concrete Institute (ACI), and the Chartered Institute of Building (CIOB), Developers & Builders Alliance.

Find out more about Middle East Concrete and PMV Live.