GCC's construction sector to see US$140 billion worth in new contractor awards in 2019 – Ventures ONSITE
The Gulf region's construction sector is tipped to see a 12 percent year-on-year rise in the value of new contractor project awards in 2019, powered by rising oil prices and increased government spending, a recent whitepaper stated.

A November 2018 report said construction contractor awards across the Gulf Cooperation Council's (GCC) building, infrastructure, and energy markets is expected to increase to US$140.5 billion in 2019, compared to US$125 billion in 2018. The total GCC construction project value across all three sectors is estimated to be currently worth US$3.6 trillion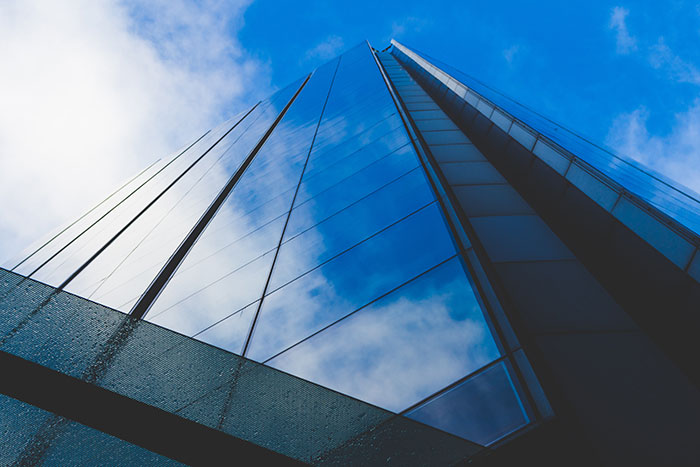 The whitepaper, published by intelligence platform Ventures ONSITE, added that rising populations, ongoing investments in infrastructure and energy, as well as upcoming mega events such as Dubai's Expo 2020, are other factors that continue to drive the GCC's construction activity.

Buildings, comprising residential, commercial, mixed use, airports, sports facilities, hotels, healthcare, education facilities and industrial projects, will be largest contributor to construction sector in 2019, with new contractor awards estimated to value US$69.7 billion. That's followed by energy projects (US$48.5 billion), and infrastructure (US$22.3 billion).

This in turn is expected to fuel demand for video surveillance, access control, fire safety systems, building automation and smart home solutions, as well as construction-related personal protection equipment.

All of which will be on show by more than 1,300 exhibitors from 59 countries at the upcoming Intersec 2019 exhibition in Dubai, the world's leading trade fair for security, safety, and fire protection.

Ventures ONSITE's whitepaper was published exclusively ahead of the annual three-day event, which takes place from 20-22 January 2019 at the Dubai International Convention and Exhibition Centre.

The construction sector is among the major indicators of economic development in the Gulf, which has improved over the last two years by approximately 7 percent (from 32 percent to 39 percent), according to Pinsent Masons' GCC Construction Survey.

The International Monetary Fund further estimates that the GCC's GDP is expected to increase by 1.9 percent in 2018 and 2.6 percent in 2019, overcoming a dip of 0.2 percent in 2017.

It all bodes well for the market, along with leading global and local manufacturers and suppliers at the 21st edition of Intersec, as they look to network with thousands of construction professionals, system integrators, contractors, and end-user purchasing heads early next year.

"The resurgence in the GCC construction industry is expected to be strongly reflected by an increase in demand for related safety, security and fire protection equipment and solutions, the latest range of which will be showcased at Intersec 2019," said Andreas Rex, Show Director of Intersec's organiser, Messe Frankfurt Middle East.

"Whether it's full-HD and 4K IP-based network cameras, emergency lighting, or fire alarm control panels, to biometric access control systems, perimeter protection, or technical textiles and personal protection equipment, the entire security and fire safety value chain is covered for the construction sector.

"The exhibition is the platform of choice for industry professionals and trade buyers to source and identify producers and suppliers, as well as a great show window of the latest trends and cutting edge solutions available in the global market," added Rex.

Ventures ONSITE's whitepaper stated that the UAE remains the leader in the GCC's construction market, which is expected to witness an increase in projects in the run up to the Dubai Expo 2020. Construction contractor awards in the country across buildings, infrastructure, and energy in 2019 are estimated to be worth US$48 billion.

Saudi comes next, with an estimated US$40 billion worth of new contractor awards across the three sectors in 2019, a 26 percent increase over 2018 (US$31.5 billion).

Meanwhile, healthcare, education, tourism and hospitality, including airport expansion activities across the Gulf are among the industry verticals expected to see a sharp rise in investment in the coming years.

Overall, the GCC countries budgeted US$143 billion for healthcare, education in 2018. KSA allocated the highest amount at US$91 billion, while the UAE allocated 51 percent from its total budget toward the two sectors.

The UAE is also investing more than US$23 billion in the aviation infrastructure that will help its four national carriers with a combined fleet size of 502 aircraft to serve more than 75 million passengers annually.

Investments include US$8 billion in developing the Al Maktoum International Airport, US$7.6 billion expansion of the Phase IV of Dubai International Airport, and US$6.8 billion for the re-development of Abu Dhabi International Airport. Sharjah International Airport is also undergoing US$400 million investment in expansion of its terminal.

Intersec 2019 covers the seven sections of Commercial Security; Fire & Rescue; Perimeter & Physical Security; Safety & Health; Homeland Security & Policing; Information Security; and Smart Home & Building Automation.

Commercial Security will be the largest section on the exhibition floor, with more than 450 exhibitors, including two-thirds of the world's top 50 commercial security providers. Fire & Rescue is the next largest section, with more than 400 exhibitors, followed by Safety & Health (150 exhibitors) Homeland Security & Policing (100 exhibitors); Perimeter and Physical Security (100 exhibitors), and Information Security (50).

A revamped conference line-up will be spearheaded by the Intersec Future Security Summit, raising key issues on Artificial Intelligence, security integration, emergency preparedness and response, data protection, and the Internet of Things.

The one-day Intersec Fire Conference on 21st January will provide insights into the changing global trends in fire protection and its implications on the Middle East, while Dubai's Security Industry Regulatory Agency (SIRA) Forum will also return with the latest updates in security law and industry regulations in Dubai.

Returning popular features to Intersec 2019 include the Drone Zone, an Outdoor Demo Area, a Smart Home Pavilion and the Safety Design in Buildings Pavilion.

More than 150 exhibitors will also participate for the first time, while Canada, China, Czech Republic, France, Germany, Hong Kong, India, Italy, Korea, Pakistan, Singapore, Taiwan, UK, and the USA comprise the 14 country pavilions.

Intersec 2019 is held under the patronage of His Highness Sheikh Mansoor bin Mohammed bin Rashid Al Maktoum, and officially supported by the Dubai Police, Dubai Civil Defence, Dubai Police Academy, Dubai Municipality, and the Security Industry Regulatory Agency (SIRA).

Ventures ONSITE's whitepaper is available to download at www.intersecexpo.com.