GE achieves breakthroughs in Saudi Arabia-based 'Hot & Harsh' research
GE has achieved breakthrough results in Hot & Harsh technology development currently being undertaken in Saudi Arabia to identify localized solutions for enhancements in performance, availability and reliability against depleting factors such as temperature, dust, corrosion and fuel harshness.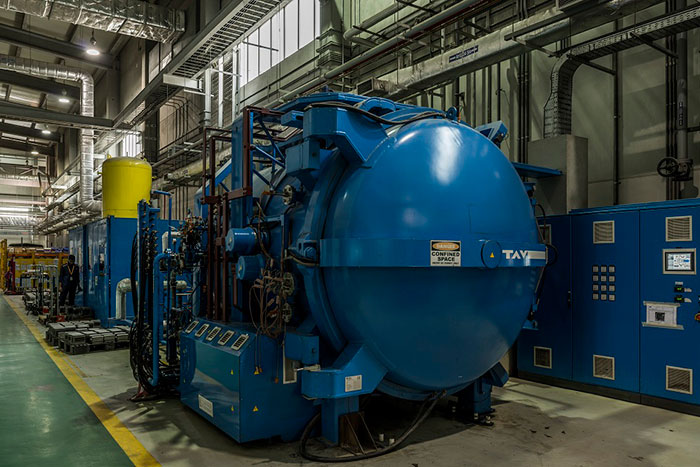 Research and development by a dedicated team from Power business, at the GE Saudi Technology & Innovation Center (STIC), in collaboration with GE Global Research Center, has resulted in developing six patents with 18 currently in progress. The breakthrough findings will benefit the operations of the GE Manufacturing Technology Center in Dammam by providing guidelines for the next generation component design that are meant to be robust against such harsh conditions.

The research further exemplifies the GE Store, a bustling marketplace of ideas, applications and solutions, shared across industries to improve customer outcomes. The findings benefit the power sector, yet also have application as oil and gas technology.

Hisham Albahkali, GE's President & Chief Executive Officer for Saudi Arabia & Bahrain, said: "One of the key pillars of the Saudi Vision 2030 is to strengthen the operational efficiency across the energy sector and enhance productivity levels. The Hot & Harsh technology development program initiated by GE in the Kingdom is a global-first that aims to identify effective solutions to address challenges such as high temperature, dust, corrosion and fuel harshness. Through our research breakthroughs, we can contribute to enhancing the asset use by optimization of assets, boosting reliability and productivity."

Eissa Aqeeli, President & CEO, Power Services, Saudi Arabia, GE Power, added: "The Hot & Harsh research program is a testament to our commitment to promote localized innovation, whereby we work with key Saudi educational institutions in advancing state-of-the-art research in turbomachinery. By working with our global engineers, the research program facilitates knowledge sharing and builds the skills of Saudi talents. The application of the findings also adds value to our customers by enabling them to achieve cost efficiencies through greater optimization of operations."

The Hot & Harsh technology development program complements the manufacturing of the first 'Made in Saudi' gas turbine that will roll out from the GE Manufacturing Technology Center later this year.

Since commencement last year, GE has been conducting dedicated research on technologies that are important for customers in enhancing the productivity and reliability of their power generation assets. The findings of the research will have wide-spread application across GE equipment deployed in the Middle East and Africa.

The patents developed cover areas such as fuel additives, sensors for hot corrosion, cooling, ultrasonic leak detection and repair. All of them are applicable for the energy sector, and cover mechanical and enhancement technologies for the equipment used.

The GE Manufacturing Technology Center includes a manufacturing facility of high technology equipment for the power, water and oil and gas industries; a service and repair shop for advanced turbine equipment; and a training center that will offer the latest technology and managerial courses for college students, field engineers and other power industry professionals throughout the region. The center currently exports parts and services to 70 customers in 40 countries including Europe and to the US and supports a robust local supply chain of Saudi SMEs.

GE has over eight decades of partnership in the Kingdom. It has 2000 strong workforce in the Kingdom, with 50% staff in highly skilled engineering and technology roles and a Saudization rate of 70%. Through its local investments, GE has built a supplier base of over 300 locally of which 150 are Saudi SMEs.