Get Creative with KONE!
KONE, a global leader in the elevator and escalator industry, announces its 4th annual creative contest in the Middle East. This year, the team of KONE Middle East invites you to create an elevator costume and participate in the KONE Elevator Costume Contest.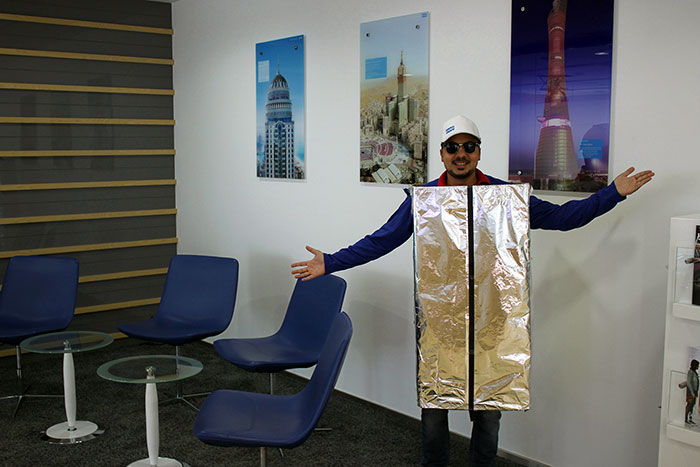 "Creativity and originality have always been valued at KONE and with this year's contest, we wish to inspire families and friends to spend some fun and creative time together preparing elevator costumes for the autumn festivities," said Noha Kadora, Marketing Manager of KONE Middle East. The grand prize of the contest that runs in October on social media is a AED 1,000* gift voucher to spend on electronics, fashion, gaming, books, music, or film at one of the largest retailers in the region. Other prizes include special KONE gift packs. "To participate, you may use any material to create your costume. Just snap a photo of yourself wearing the elevator costume and publish it on your Facebook or Instagram profile with the hashtag #KONEMEContest, and you have a chance to win with us," Kadora concluded.

KONE Elevator Costume Contest runs from 1st until 31st October on Instagram and Facebook. The contest is open to the residents of the United Arab Emirates, Bahrain, Qatar, Oman, Egypt and Kingdom of Saudi Arabia. To participate, upload your photo to Facebook or Instagram using the hashtag #KONEMEContest. You can also send your photo through Instagram or Facebook Messenger.

Follow KONE Middle East on Facebook and @KONE_MiddleEast on Instagram.

*) A winner from Bahrain, Qatar, Oman, Egypt, or KSA will receive a voucher with an equivalent value in the local currency.