Get To Work On Your Home Office With Our 2020 Style Guide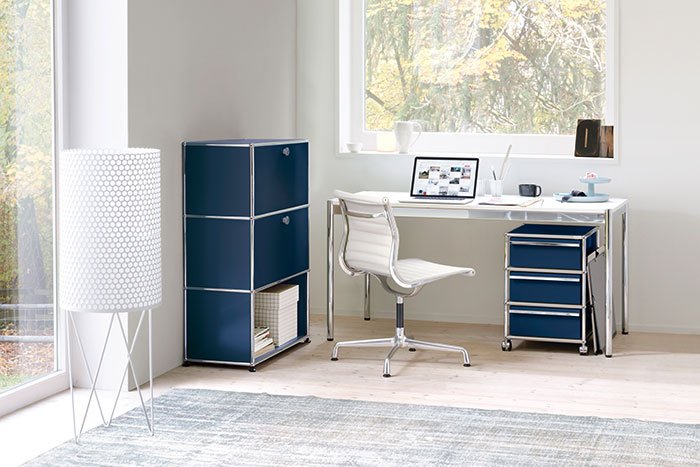 CHAPLINS Haller Storage System And Desk By USM And Eames Aluminium Chair EA 105 By Vitra.
It's no secret that the world of work is changing. With the rise of co-working and freelancing, it's now possible to get down to business in just about any location.

And yet if we've learnt anything from the sterile interiors of the early 90s, it's that environment matters. Recent studies suggest that a well-designed space can lead to significant boosts in productivity and cognitive function — quantitative evidence of the "feel-good" factor of great design.

With 50% of the UK now working remotely at least once a week, creating a functional home office has become an essential task if we wish to maintain boundaries between work and play.

Here at Chaplins, we've been giving it some thought and have come up with our Home Office Style Guide to help you get it right first time.
@CHAPLINS #CHAPLINS
Website:
https://chaplins.co.uk/