About GEZE Door Technology
GEZE Door Technology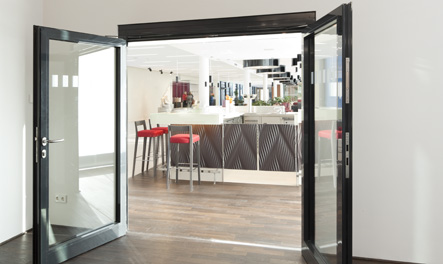 Multiple optical and technical options - with GEZE door closers and sliding door systems
Door closers ensure the safe closing of doors that must always be closed and monitored or should be closed and monitored in the event of a fire. GEZE has a wide range of door closer systems available designed specifically for use in fire prevention systems.
Overhead door closers provide a suitable technical approach for all requirements.
Integrated door closers are space-saving, invisible and add an elegant air to the door.
Floor spring door closers ensure convenience and flexibility for all current double action and swing door types.
The sliding door systems from GEZE employ a filigree, precise technology for use with sliding doors and other moving elements. Regardless of whether they are castor or bearing based sliding door fittings, they can be used with the most diverse of sliding doors and moving elements.
08 42 00 - Entrances
08 71 00 - Door Hardware