Global furniture market to touch USD718b by 2025
Huge demand for branded home furniture coupled with rising spending capacity of consumers on home decor products will bring the global furniture market size to $718.3billion by 2025, according to a study conducted by Grand View Research, Inc. Additionally, government initiatives to provide house for all projects and a thriving hospitality industry will also boost demand for wood and furniture in coming years.

The upcoming fifth edition of Cairo WoodShow, North Africa's leading platform for wood and woodworking machinery, to be held at Cairo International Exhibition Centre on 5-8 December, will be an ideal opportunity for participants to meet and network with key players in the industry, gain global visibility and exposure, and improve their prospects in the sector.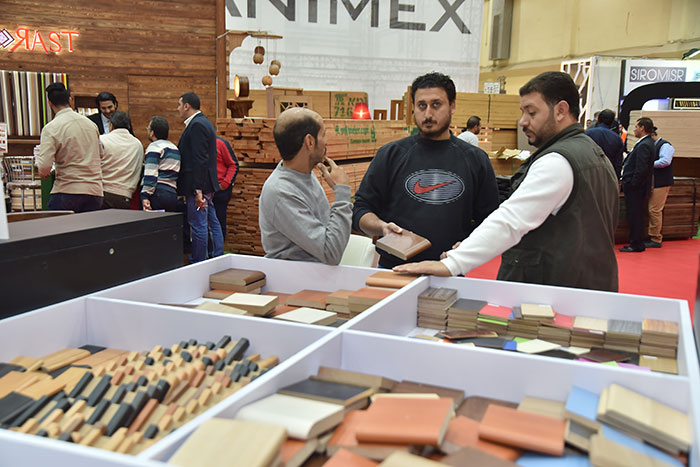 Held under the patronage of Ministry of Trade & Industry of Egypt, the event will be held in conjunction with Cairo International Furniture Accessories & Components & Semi-Finished Products Show (CIFAC), which will be attended by 175+ exhibitors from across 24 countries and around 8,000 visitors.

Another industry that is going to boost the wood and furniture market is the real estate sector, with 64 per cent of construction industry leaders expecting a growth in 2019, according to a survey. Reports also say that 66 per cent of the global demand would be from the residential construction industry with experts expecting a 6 per cent growth by 2025.

Know the features

Features of Cairo WoodShow spans across three key segments Exhibition, Brand Presentation and B2B Networking.

Being a trade show, and the region's only dedicated business-to-business meeting place for the wood, wood accessories and woodworking machinery industry, Cairo WoodShow helps participants to exhibit their unique products before an international audience there by making their brands more visible to the world.

The B2B Networking event will help participants connect with experts in the industry as well as buyers looking for quality wood products.

Know the major benefits

The major attraction and benefit of the Cairo WoodShow that offers access to more than 7,000 quality trade professionals from the North Africa region, is 'On the Spot Sale of Products', which increase their leads and sales.

Strong growth in the real estate sector, rapid urbanisation, and rise in per capita incomes will add more value to the WoodShow, which brings traders, exhibitors and buyers every year together in the heart of Cairo.

#CairoWoodShow