Global Industry Experts Appointed to Property Monitor Board of Directors
Property Monitor has announced the addition of three UK industry experts to its board of directors. The real estate intelligence platform, powered by consultancy firm Cavendish Maxwell, has appointed Alan Gearing, Luke West and Mark Witherspoon to aid in driving the growth and expansion of its pioneering offering in the region's real estate landscape.

Bringing a wealth of combined expertise from some of the most renowned names in real estate data technology, including Rightmove, Hometrack, CoreLogic and Zoopla, the new board members will add invaluable depth to Property Monitor's ability to deliver transparent, accurate and data-driven insights to local markets. Already leading the way in real estate data technology in the region, Gearing, West and Witherspoon will offer high-level strategic counsel to Property Monitor, expected to take the platform to new heights.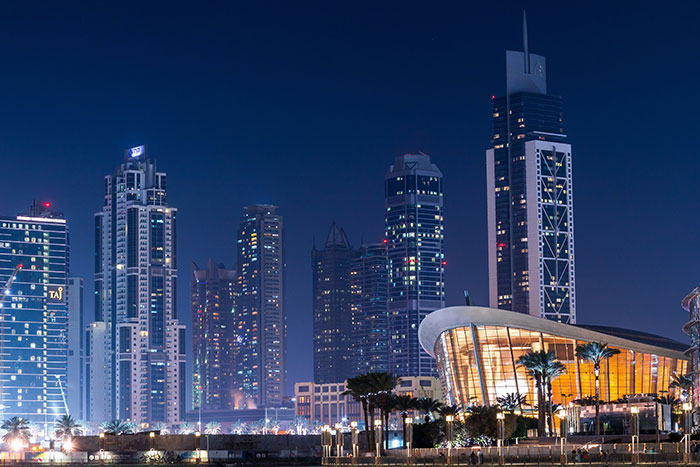 Alan Gearing has over 40 years of distinguished experience in the UK residential property market, and now brings his invaluable skills and unique insights to the MENA region. His innovative, often pioneering, contributions to UK real estate have left an indelible mark on the evolution of the industry and continue to influence its day-to-day operations. As well as joining Property Monitor, Alan serves as director and non-executive director for WhenFresh, edozo, Trigg & Co and Rightmove - some of the most influential, innovative and data-driven leaders in UK real estate.

Commenting on his appointment, Alan said: "In a fast-developing region and with a great team of professionals, Property Monitor will become the key differentiator for every practitioner and analyst involved in the real estate industry. Great data is not just about bringing a whole array of unique data assets and data sets to the market, but about providing the right tools and interfaces for clients to use in their key decision-making and everyday management processes. Property Monitor will be the indispensable first-choice for the entire market in this region."

Luke West also joins Property Monitor's board, following over 30 years of designing, building and developing IT functions of international companies in CIO, CTO and CISO roles. Currently, Luke serves as CTO and board member for edozo – one of the UK's leading property surveyor platforms – where he worked with stakeholders to spearhead bespoke market products, setting new industry standards and practices. Prior to Property Monitor, his impeccable international experience throughout Europe and the US, and technical knowledge garnered from tenures with Lastminute, Hatch, Rightmove and Lucent, have made him an industry expert in providing cutting-edge insights to growing companies.

Commenting on his vision for Property Monitor, Luke said: "We will strengthen Property Monitor's position as the de facto trusted market leader in data quality in the region. To achieve this, we will recognise Property Monitor's function as a utility, rather than a choice. We will continue to strengthen the platform's offerings as we develop more tools that are scalable, secure and above all, make a difference to our clients."

Similarly, Mark Witherspoon brings an abundance of knowledge in residential real estate and retail financial services throughout a career spanning more than 30 years. As the founding CEO of UKValuation, Mark's far-sighted innovations have become the norm for Data-as-a-Service (DaaS) companies operating in the real estate industry. He also served as CEO of Hometrack, the UK's market leading provider of property risk analysis, and subsequently as President of CoreLogic Europe. In 2009, he became Zoopla's (ZPG) Data Services Director, utilising the firm's depth of industry data to make it a leading platform for stakeholders in the UK's real estate industry until 2018. In addition to his key role with Property Monitor, Mark serves on the Board of Barbon Insurance Group, Hearthstone Investments and serves as a Board Advisor to BidX1 and other real estate players.

Speaking about his role with Property Monitor and his vision for the platform, Mark said: "Building better, more insightful data tools is critical to providing the market's key players with an understanding of the dynamics of property as an asset class. From our extensive history of working with consumers, professionals, investors, financial institutions and governments, we will support a deeper understanding of how property plays a key role in the economy of any mature market."

Moe Abeidat, Chief Technology Officer at Property Monitor, added: "This is a significant milestone in Property Monitor's journey and one which further solidifies us as a true market leader here in the Middle East. We look forward to the next stage of evolution for Property Monitor and will draw on our new board's vast knowledge and expertise to continue to deliver a product and service that is second to none. Big things are to come."

@PropertyMonitor #PropertyMonitor