Green Building Projects Driving GCC Stone Market to USD 5.4 Billion
GCC countries are increasingly using stone and other environmentally friendly raw materials to comply with green building codes and sustainable development plans, helping to drive the market for marble, stone and ceramics up from USD 5.1 billion in 2014 to an estimated USD 5.4 billion this year, according to a report by Ventures Middle East.

Regional green building codes, such as Abu Dhabi's Estidama program and the Qatar Sustainability Assessment System, encourage using sustainable raw materials to help achieve conservation targets and ensure minimal degradation of the environment during the construction process.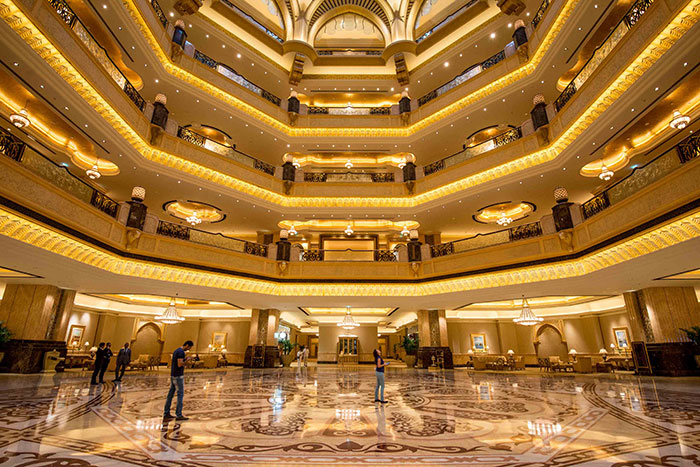 Stone is one of the most environmentally friendly products used in construction and is also durable and easy to re-use. Green buildings also help to conserve resources – the United States Green Building Council estimates that a green building can reduce energy usage by 30 percent.

"As sustainability becomes increasingly important in the GCC market, developers are increasingly looking at how they can make their projects more environmentally friendly – and stone offers significant advantages over synthetic materials in this regard," said David Lessard, Director of Hospitality, Residential & Mixed Use (H+R+MU), at architecture and design firm Perkins+Will. "We expect to see stone usage become much more widespread in GCC buildings and with green building codes encouraging local sourcing of materials that is going to substantially benefit the local stone industry."

With the GCC's construction market being boosted by preparation for mega-events, such as the Dubai Expo 2020, and the FIFA World Cup 2022 in Qatar, building projects worth as much as 71.97 billion are expected to be completed this year. Stone products can constitute as much as 10 percent of the building project value at fit-out stage, with stone being predominantly used in flooring, structural works, and internal and external cladding.

The Middle East Stone Show, a new exhibition dedicated exclusively to the thriving stone industry, will allow designers, architects and industry leaders an opportunity to examine the latest designs and technologies in the market, bringing together international and domestic manufacturers and suppliers for networking opportunities. The event will feature live demonstrations and as a comprehensive conference and seminar programme.

The Middle East Stone Show will be held from 18 – 21 May, 2015, at the Dubai World Trade Centre. The event will feature CPD certified seminars about the latest global stone design, technologies, methodologies of testing and maintenance, and trends across sectors with local, regional and international experts as speakers.

The show is free to attend and runs alongside other dmg events such as INDEX, workspace at INDEX and Middle East Covering.

Website:
http://www.middleeaststone.com