About Green Precast Systems & Technologies
Green Precast Systems & Technologies
Phone:

Fax:

Website:

Email:

info

greenprecastsystems.com

Company type:

Distributor
Service Provider
Green Precast Systems & Technologies delivers a total packaged precast building solution for your next building project utilising the latest and best technologies and products the world has to offer:
GREENER, 3D MODULAR MONOLITHIC PRECAST BUILD SYSTEM
Green Precast Systems & Technologies delivers the world's most advanced 3 dimensional monolithic precast concrete building system. A proven technology with over 50 years in the precast industry and continual improvement, the patented Green Precast System is the most efficient precast system of its kind, delivering superior advantages over most other building methods including:

BASED ON SCOPE AND DESIGN
Faster construction times – up to 80%
Better self supportive structural advantages – safer
Stronger one piece stackable concrete construction
Cheaper to build in both materials & labour costs up to 50%
Cheaper to maintain solid 'bullet proof' durability
Enviro friendly totally relocatable, recyclable, 90% waste free and minimises double handling and transport via on-site manufacturing.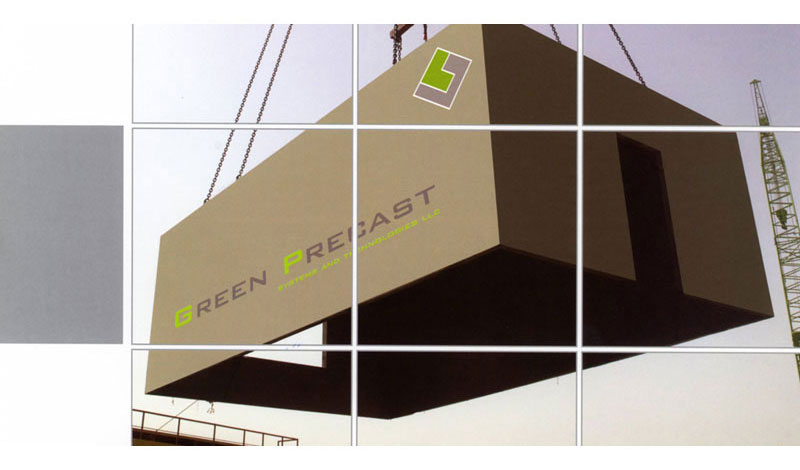 GREENER, THERMAL EFFICIENT SOLUTIONS
Green Precast Systems & Technologies will provide you a fully packaged, fully scoped thermal solution, delivering both exceptional savings and environmental benefits for your building project both during construction and post construction 'maintenance' stage. The thermal package can help you to reduce the running cost of your building by 30 to 50%

REDUCED COSTS in running and maintenance – up to 50%

SUPERIOR THERMAL EFFICIENCIES via a package of internal & external technologies

UV REFLECTOR TECHNOLOGY up to 100% reflection efficiencies in UV heat spectrum

UV COLOUR TECHNOLOGY also offers 44 colour options for greater design scope

GREENER, WATER WISE SOLUTIONS
Green Precast Systems Technology can incorporate the latest and best Water Wise storage, water saving and water recycling package systems into their construction solutions, maximising all available water resources for greener, healthier living, while saving up to 90% on your irrigation water.

GREYWATER GARDNER 302 SYSTEMS garden irrigation system saves 10,000 to 500,000 litre pa

HIDDEN WATER TANK – Underground bulk storage solution for runoff & recycled water storage

ONGOING RESEARCH & DEVELOPMENT
Green Precast Systems & Technologies is committed to a continual R&D program to ensure product superiority and adherence to the ever changing building code requirements and differing applications. In particular Green Precast Systems & Technologies have embarked on an ambitous approach to increase thermal, acoustic and fibre rating properties while maintaining the existing benefits of the modular system, while protecting the environment.