'Green' retailers to continue to gain traction with consumers
Going green has now become a key business strategy and retailers that adopt sustainable practices in their operations will continue to harness value and gain competitive advantage, industry reports reveal.

Consumers across all demographics are increasingly becoming more eco-conscious as reflected in the Nielsen Global Survey on Corporate Social Responsibility, which found that 55% of global online consumers across 60 countries are willing to pay more for products and services provided by companies that are committed to positive social and environmental impact. In the UAE, 44% of the country's mid-market enterprises (MMEs) believe that sustainable business practices will contribute to better financial performance. Furthermore, the same study shows that 41% of the MMEs polled say their customers are demanding products that consider environmental and social impacts.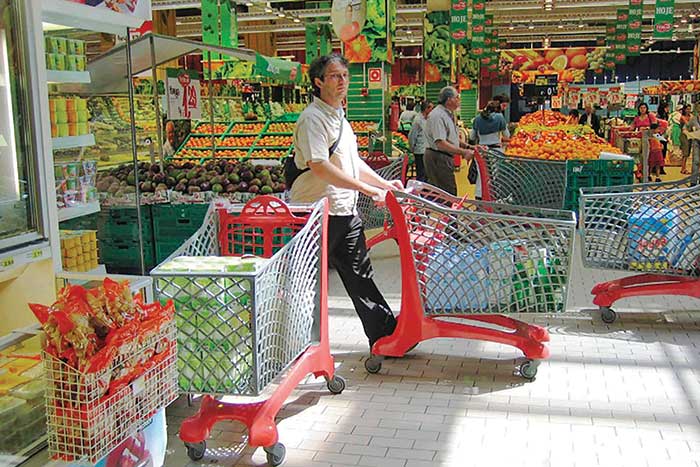 Jayaraman Nair, Chairman, VIS Exhibitions and Conferences, organizer of the trade show Smart Stores Expo, said, "Today's consumers, and the society as a whole, have greater environmental awareness and they expect a deeper level of commitment from business to adopt eco-friendly policies. For the retail industry in particular, being competitive in the current landscape and remaining relevant in the future entails players to have a plan for 'going green' in place. This is exactly the reason why we are highlighting this in the show."

Smart Stores Expo, scheduled on September 4 – 6 at the Dubai International Exhibition and Convention Centre, is devoted to showcasing the latest trends, developments and technologies shaping the future of retail. The two-in-one trade show will offer an international expo and conference. The exhibit will focus on four key verticals – build, operate, manage and retail leasing pavilion – catering to all aspects of the retail industry. On the other hand, the conference will be a premier capability-building platform with renowned local and international experts tackling global best practices, evolving trends and fresh strategies in the retail industry.

Nair further commented that in addition to the evolving green purchase behaviour of the consumers, retailers should also shift their strategy and put sustainability at the core of their businesses philosophy as most governments in the Middle East, including the UAE, have enacted laws and regulations aimed at protecting the environment in line with their sustainable development goals. "This will entail them to comply with adopting green initiatives," he added.

Italian supplier Plastimark will be exhibiting at Smart Stores Expo to showcase their 100% sustainable plastic shopping equipment, including plastic shopping trolleys, plastic shopping baskets and plastic pallets.

"At Plastimark, we do not only use 100% recyclable materials in our products, but, as a testament to our commitment to environmental protection, we even built our own sustainable energy plant to power our green factory with 100% sustainable energy. This helps us further to keep our waste down to an absolute minimum," Mr. Oscar Giordano, CEO, Plastimark, said.

Mr. Giordano added, "Recognizing the increasing environmental consciousness in the region, especially with UAE leading the way, we believe that our products are the ideal solutions to help retailers incorporate sustainability in their operations. We are confident that, in the end, this will help improve their profitability and enhance their competitiveness, at the same time add value to their brand as well."