Growing international participation in Dubai for the Big 5
The continued expansion of construction activities in the GCC region is attracting an increased number of international exhibitors at The Big 5 this year. According to the latest statistics by BNC Network, there's been a 17.4% growth in the number of active construction projects in the UAE in 2017 compared to the previous year, and an 8.6% increase in terms of value, which reached USD 818 billion.

"Over 2,500 companies from 60 countries have chosen to come and exhibit their construction products and solutions at The Big 5 in Dubai this year. Some of these are participating to the event for the first time proving that the UAE are now more than ever 'the place to be' for international construction players," says Josine Heijmans, Portfolio Event Director of The Big 5. "More than that, we expect 79,000 visitors from over 140 countries to attend the 38th edition of the show; that's a clear proof of Dubai's recognized role as a leading business hub, which extends well beyond the Middle East region."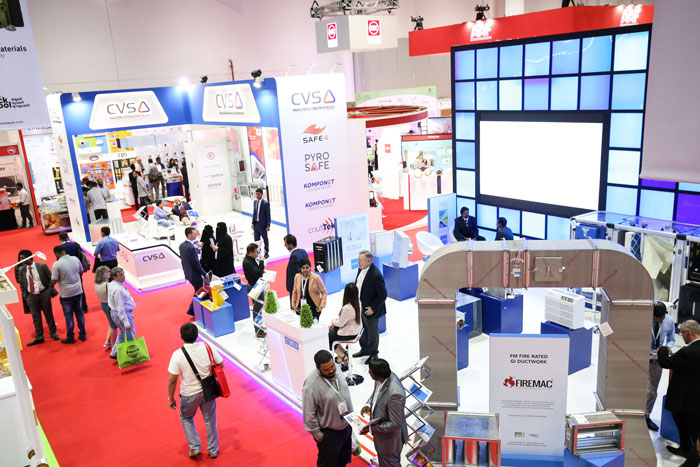 In 2016, the UAE imported construction products and materials worth approximately USD 13 billion to complete the 11,755 projects currently under development across the country. China ranked number one among the UAE's international suppliers, with a 30% market share and exports of about USD 3.9 billion last year, followed by Germany and the United States.

With a market share of 6.9% and a total value of USD 890 million in 2016, Italy is UAE's fourth supplier in the construction sector. The premier market in the Middle East for Italian exports, the United Arab Emirates last year imported products from Italy worth USD 6.3 billion, and the trend in the first half of 2017 keeps growing.

Almost 350 Italian companies are showcasing their solutions for the built environment at The Big 5 this year, confirming Italy's strong involvement in the UAE's construction sector. For the first time, the Italian Region of Sicily also participates at the event, with over 30 Sicilian exhibitors showcasing interior and exterior furnishings and decoration made of marble, wrought iron, ceramics, textiles, stone and wood.

Gianpaolo Bruno, Italian Trade Commissioner to the UAE, Oman and Pakistan, ICE (Italian Trade Commission) said: "Italy is proudly present at Big5 2017 with a massive participation of more than 300 companies specialized in a wide spectrum of activities within the construction industry value chain. For Italy the UAE and the Gulf region have always been a strategic market of paramount importance for our firms whose competitive edge resides in great quality of products and services, systematic innovation driven by intense R&D investment, design and aesthetic excellence and high degree of flexibility to adapt to clients' needs."

Germany, UAE's second largest supplier of construction products and materials, holding a 7.9% share in a market, participates at The Big 5 2017 with over 140 companies. From Baden-Württemberg, Leichtbau BW has brought to the event several exhibitors focused on lightweight construction.

According to Dr. Wolfgang Seeliger, Managing Director of Leichtbau Baden-Württemberg, "The United Arab Emirates are an innovative and interesting market for new ideas, technologies and materials. The Big 5 is a good platform to show this and present the knowledge and competence of companies from Baden-Württemberg to a wide range of visitors and experts. We see lightweight construction as a holistic technology that still has untapped potential in the construction sector: by reducing mass, lightweight design can reduce the amount of concrete required for construction."

With over 240 companies, Turkey is one of the top exhibiting countries at The Big 5 2017. Estimated at USD 9 billion in 2016, Turkish bilateral trade with the United Arab Emirates is intensifying, and in the first half of 2017 only, Turkey has more than doubled its market share in the Gulf country, jumping from 2.2% to 5.5%. The construction sector is no exception: the total volume of projects that Turkish contractors have undertaken over the past 15 years in the UAE amounts to USD 9.7 billion.

France, Saudi Arabia, China and Spain have also significant representation at The Big 5 this year. Showcasing 360 degrees building solutions clustered in five dedicated product sectors, the event also offers 70+ CPD-certified and free to attend "Big 5 Talks" that focus on Architecture, Project Management, MEP, Business, Sustainability and Technology in construction.

On November 28, the GAIA Awards will also announce the most sustainable construction product of the year, selected by a panel of industry experts among exhibitors and non-exhibitors at The Big 5 whose products are distributed within the MENA Region. Organised by dmg events Middle East, Asia & Africa, and under the patronage of the UAE Ministry of Infrastructure Development, The Big 5 runs from 26 to 29 November at the Dubai World Trade Centre, from 11:00 am to 7:00 pm.