Grundfos Pumps Reduce Energy Consumption, Lower Carbon Emissions and Save Money
The team at Grundfos, the world leading pump manufacturer, realizes that having a corporate environmental agenda isn't enough; the company also feel a responsibility to inform others about what they can do to help. One of the greatest challenges and concerns in the 21st century is to ensure sustainable development; the needs of current and future generations cannot be met unless the world changes the way it uses energy.

As technology gets smarter and more innovative, it can seem like the answer to environmental challenges is found through increasingly complicated systems. However, huge gains, both for the environment and in operating costs, can result from simply replacing one simple, integral component found in nearly every type of building and industrial unit: pumps.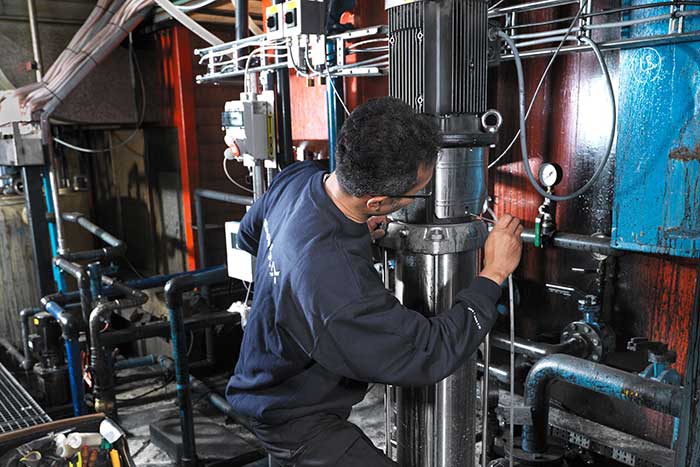 Pumps are present everywhere that liquid needs to be moved. They are used to raise, transfer or pressurize liquids, slurries or gasses. Our fresh water supply, heating and cooling systems depend on pumps. Pumps consume 10% of global electrical energy, and of that, much is unnecessary waste. If everyone switched to high-efficiency pumps, 4% of the world's total electricity consumption could be saved – equivalent to the residential electricity consumption of 1 billion people.

Henning Sandager, Area Managing Director of Grundfos Middle East & Turkey, elaborated on the extent of the waste, saying, "Two-thirds of all pumps installed today are inefficient and use up to 60% too much energy. Often, pumps run continuously at their maximum speed regardless of actual requirements. In reality, most pump motors only have to run at full speed 5% of the time. This leads to massive energy wastage all day, every day."

Optimizing pumps makes sense, not just for the environment but also financially. Grundfos offers a pump inspection service and an energy check report, that details client's current pump installation and potential savings. Many customers can improve their energy costs by 50%, reduce CO2 emissions by 30% and significantly reduce pump maintenance and repair costs. Thus, pumps can offer significant savings to operators of commercial buildings, industrial applications, public buildings and water utilities.

Replacing pump systems can make an immediate difference and in many cases return on investment will be reached in just a couple of years, after which the new system results in pure savings.

"By offering a sophisticated inspection services, Grundfos hopes that clients will realize the environmental and financial benefits of replacing inefficient pumps. This will result in a win-win situation for everyone, both today and in the future," concluded Henning.