Guardian Glass Helps SABIC Home of Innovation Achieve a Zero Net Energy Balance
Guardian Glass supplied high performance coated solar control glass to glaze the Demonstration Home at the SABIC Home of Innovation – the first single-family home in the Middle East to earn Platinum certification from the U.S. Green Building Council's Leadership in Energy & Environmental Design (LEED) rating system.

Located in Riyadh, Saudi Arabia, the 800-square-metre demonstration home is designed and built to generate as much electricity as it consumes over a 12-month period, to achieve a zero net energy balance. The home showcases a full range of the latest commercially available technologies that yield net zero energy use, water conservation and environmentally responsible building materials and techniques to pave the way forward for more sustainable home building around the world.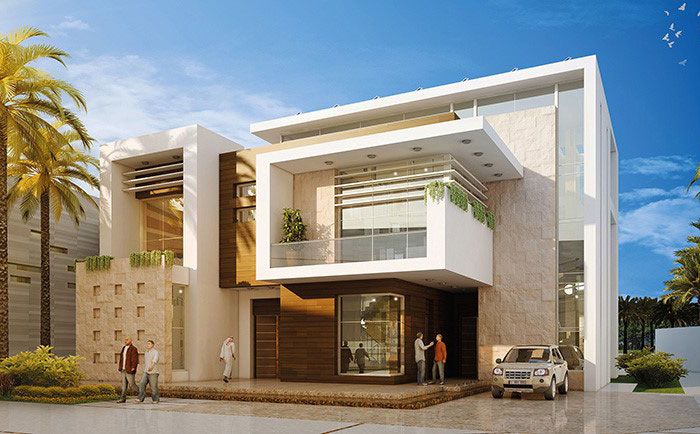 The Demonstration Home at the SABIC Home of Innovation.
Guardian SunGuard® SuperNeutral® 30 double silver coated solar control glass, used in all the windows and some doors of the Demonstration Home, helped the building achieve a zero net energy balance.

As well as being energy efficient, Guardian SunGuard® SuperNeutral® 30 helps to promote environmental sustainability by reducing shipping time for projects based in the Middle East.

The SuperNeutral® family of coated solar control glass products from Guardian Glass offers the flexibility to create the ideal balance between light transmission and solar heat gain in a wide range of applications.

'Guardian Glass Connect' event a success
Guardian Glass and SABIC co-hosted recently the 'Guardian Glass Connect' event held at the Crowne Plaza Riyadh RDC Hotel & Convention Centre. Over 200 delegates attended the event, including architects, consultants, fabricators, glass processors, glass glazing companies and project and building owners.
Gary Prideaux, Regional Technical Manager at Guardian Glass, spoke about new technical support features provided by Guardian Glass and its Technical Advisory Center that would be beneficial to customers. This was followed by a presentation from Dr. Allen Chu, Innovation Portfolio Manager for Africa, Middle East, India & Asia at Guardian Glass. Dr. Chu spoke about new product developments and the most recent innovative technologies from Guardian Glass.
@GuardianGlassME #GuardianGlassME #GuardianGlass #Sabic