Gulf Glass and Windows, Doors & Facades Event Open This Week
11,000 professionals are expected to gather at the Dubai World Trade Centre from 24 to 26 September to attend Gulf Glass and Windows, Doors & Facades Event (WDF) – the region's most important platforms for the glass, windows, doors, and facades industries.

The co-located events will host over 300 companies from around the world showcasing their most innovative products along with the next generation facades solutions that look at the comfort and well-being of the buildings' occupants, as well as at energy efficiency.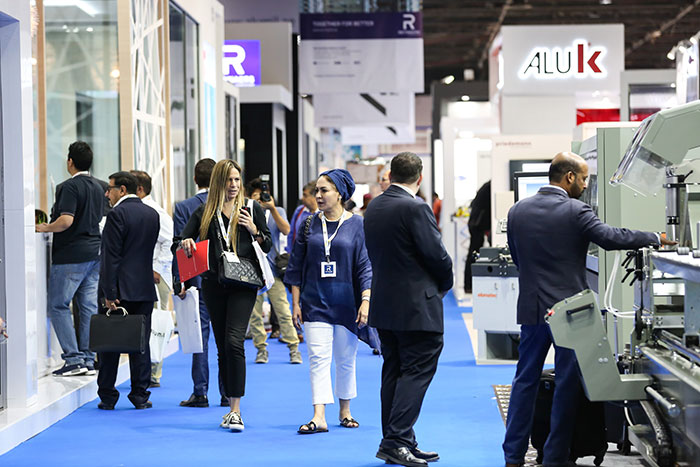 Benjamin Beer, the Head of Facades at Ramboll, states: "Active facade components, like active shading and glazing, are some of the most promising innovations. It is crucial to push the industry to develop and create high performance facades with focus on an enhanced thermal comfort designed for human beings.

"We always bear in mind that we spend most of our time indoors, and it's therefore very important to understand how the glass selection affects the quality of the light filtering through the facade, and what impact it finally has on the building's occupants," Beer adds.

This year, visitors will be able to discover what's new in the industry directly from leading brands including Schüco, Glaston, Orgadata, HEGLA, Gutmann, Elumatec, Bottero, Reynaers, Hueck, MJ Metal, Saint Gobain and Asahi India among many others.

Gulf Glass will also host the first GlassSMASH Challenge powered by Vetrotech Saint-Gobain. Here, visitors will be able compete with other teams to test the strength of the VETROGARD, an attack-resistant high-security glass, by attempting to break through it.

On September 24, acclaimed international experts will shed light on hot industry topics like digitalization, innovative designs, and energy efficiency in facades at the Future of Facades Summit, the high-level seminar taking place at WDF.

The Head of Facades at Ramboll, Benjamin Beer, the Director of Architecture at SSH, David G. Daniels, the Partner and Design Principal at Killa Design, Benjamin Piper, the Global Facade Leader at Aurecon, Steve Daniels, and the CEO of SageGlass, Alan McLenaghan, are just some of the prominent speakers who will share their knowledge and disclose future industry trends at the Summit.

On September 25 and 26, the free and CPD-certified education agenda presented at the show will continue with the "Facades Seminar Series", which will uncover groundbreaking concepts on building design, BIM, fire and life safety, and glass technologies.

Muhammed Kazi, Portfolio Director at dmg events, says: "In a world turning digital, events like Gulf Glass and WDF are able to unleash the power of personal interaction, bringing together thousands of industry professionals for three days of business, networking and personal growth.

"It is an exciting time to participate in the region's largest platforms for the glass, windows, doors and facades industries as new technologies and processes emerge at an ever fast pace. The two co-located events, which will only return again in 2021, are in fact designed to provide industry stakeholders the most innovative tools and solutions to respond to today's market challenges and trends, and help them stay ahead of the game."

Gulf Glass and Windows, Doors & Facades Event, organised by dmg events, are sponsored by Schüco, Reynaers, Mountain Glass, Glass Source, AGC Obeikan, Dow, Advenira, Thomas Bell-Wright International Consultants, Vetrotech Saint-Gobain and Dubai Creative Group.
The events are free to attend, and run from 10:00 am to 7:00 pm daily, from 24 to 26 September at the Dubai World Trade Centre, Sheikh Maktoum and Sheikh Rashid Halls.

@WDFevent #WDFevent @gulfglass #gulfglass