About Gulf Sondex FZCO
Gulf Sondex FZCO
Phone:

Fax:

Website:

Email:

info

gulfsondex.ae

Company type:

Manufacturer
Sondex was established in 1984 with a strong and simple mission; to strive to be the best and to keep every single promise to the customer. Today, this Danish company is well known for its impeccable performance, innovative products and for its enduring credibility.
Over the decades, all this has contributed to the phenomenal success of the company. An impressive market share and flawless reputation are the hallmarks of Sondex.
The brand has grown and achieved an indelible presence in Europe, USA, the Far East and the Middle East. Our sister companies in USA, Australia, Poland, France, U.K., Netherlands, Italy, Germany, Romania provide a strong network of agents and suppliers on a global scale. With a working team of 350 employees, the company is well prepared to meet the escalating demands of the industry.
In a region where cooling is required round the clock, round the year, the role of heat exchangers is optimal. Right from HVAC, Oil & Gas, Marine, Food & Dairy and other individual applications the need for high quality heat exchange systems is always on the rise. The products are both compact and efficient and the after sales service matches the best on offer. Naturally, Sondex has gained the trust of clients and aims to extend the market boundaries in the near future.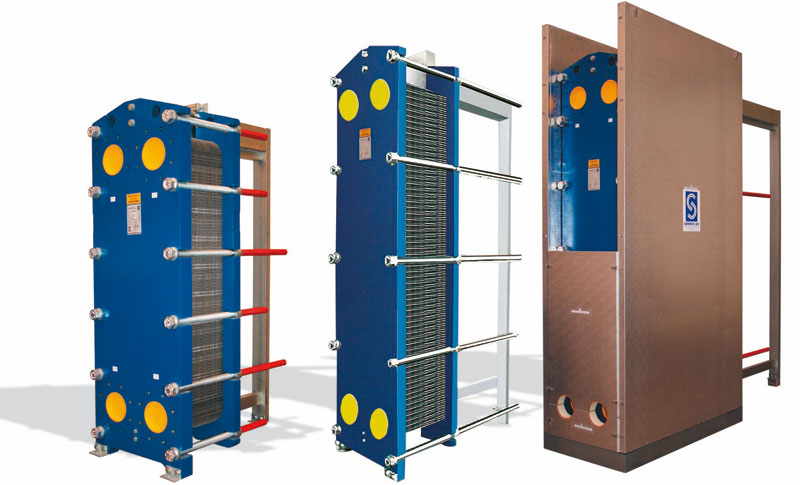 Tradenames: Sondex.
Categories: plate heat exchangers, freshwater distiller.