Hamdan bin Rashid Al Maktoum inaugurates FM EXPO 2015
His Highness Sheikh Hamdan bin Rashid Al Maktoum, Deputy Ruler of Dubai, Minister of Finance and Chairman of Dubai Municipality, led other high-level government officials in the inauguration of FM EXPO 2015, the largest dedicated Facilities Management exhibition in the Middle East, today (Monday, May 18, 2015 at the Dubai World Trade Centre. The region's longest-running FM event is being held alongside its three co-located events – Middle East Waste & Recycling, Commercial Cleaning & Hygiene, and Elevators & Access Control – which together will offer visitors a 360 degree view of these inter-connected community management industries. The three-day event will run until May 20, 2015.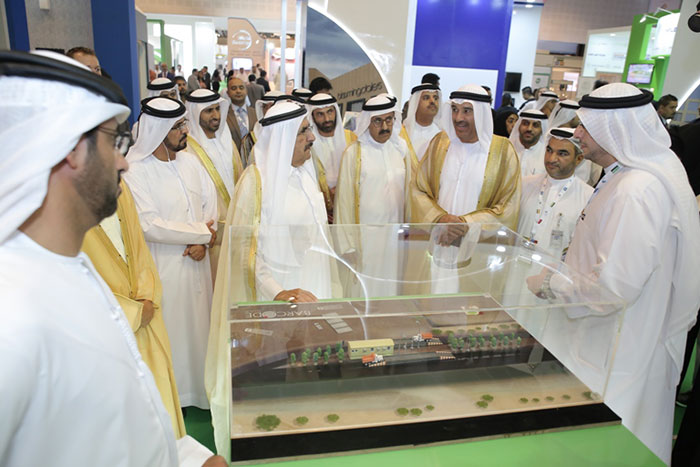 The FM sector is gaining greater importance as the region's governments implement strategies for 'smart' and sustainable long-term development. Engineers, architects, developers, and property owners, among others, are actively seeking integrated FM solutions from the designstage of every project to ensure greater return on investment. Against this background, FM EXPO will be a perfect platform for visitors to discover the most comprehensive range of FM solutions as well as network with peers and suppliers to help take advantage of business opportunities.

Jaafar Shubber, Senior Project Manager, FM EXPO, said: "The GCC governments' vision of more 'smart' and 'green' developments has given a significant boost to the FM industry. In addition, the region's thriving construction, real estate, hospitality and healthcare sectors are driving an already flourishing market. As the Gulf prepares itself to host two mega-events – World Expo 2020 and FIFA World Cup 2022 – along with the completion of several mega-developments, the demand for integrated FM solutions will continue to increase in the coming years."

Aside from offering a wide range of innovative products and services, FM EXPO will also host a series of free-to-attend educational events with an aim to provide deeper insights on the industry to aspiring and experienced FM professionals. Leading international FM professionals will join the World FM Congress, Innovation Zone, and workshops on currently relevant topics.

"We aim to offer participants the best education in the industry completely free of charge. The educational programme has been developed in collaboration with our partners to enable attendees to enhance their technical knowledge and skills to better serve the industry." concluded Shubber.

FM EXPO is supported by Principal Intelligence Partner, Imdaad; Innovation Sponsor, Emrill; Sustainability Sponsor, Farnek; The Smart FM, ETA Facilities Management and Hygiene Sponsor, EcoLab. The expo is endorsed by Dubai Municipality and supported by the Middle East Facility Management Association (MEFMA) and the British Institute of Facilities Management (BIFM). For more information, please log on to: http://www.fm-expo.com/.
Website:
http://www.fm-expo.com/