Hansgrohe RainTunes and Aquno Select M81 awarded the German Innovation Award in Gold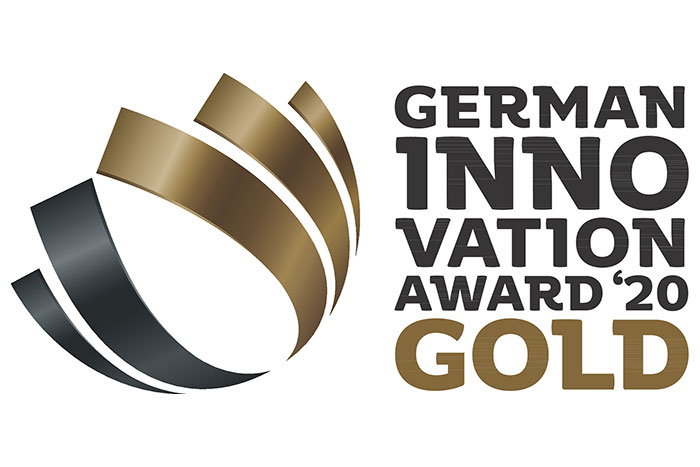 The premium brand hansgrohe has received two Gold awards: The hansgrohe RainTunes shower scenarios and the hansgrohe Aquno Select M81 kitchen faucet were presented to the public on 26 May 2020 as winners of the German Innovation Award in Gold in the online gallery of the German Design Council.

Unique Innovative Diversity and Technical Possibilities
The German Innovation Award honours products and solutions across all industries that differ primarily in their user-centric approach and added value over previous solutions. From among 700 submissions to the German Innovation Award 2020, an interdisciplinary jury of experts from industry, science, institutions and finance awarded 38 "Gold" awards.
These included the two products from hansgrohe, which impressed the jury with their unique innovative diversity and technical possibilities. "Innovations from the Hansgrohe Group have always offered real added value and made life easier. Thus, in the development of hansgrohe RainTunes, the focus was also on people and their multi-sensory experience. We want to turn the bathroom into an individualised and very personal place of well-being," explains Marc André Palm, Head of Global Brand Marketing hansgrohe.
"The hansgrohe Aquno Select M81 kitchen faucet also offers special customer benefits. This innovation makes it possible to experience a trend-setting interaction with water in the kitchen and, thanks to the clever overall concept, offers jet types and functions that are suitably matched to the area of application."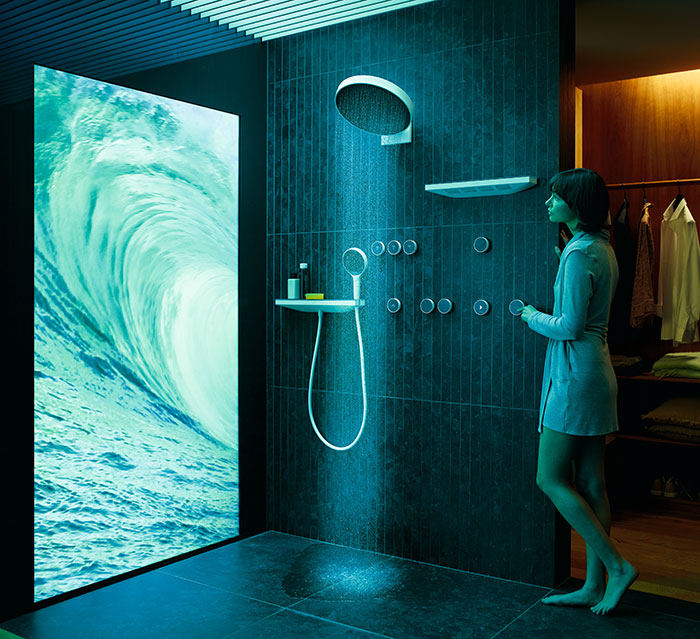 hansgrohe RainTunes – the Digital Shower Experience
RainTunes offers a multi-sensory and inspiring shower experience. In cooperation with experts from different areas of life, hansgrohe developed the RainTunes scenarios: The synchronization of water temperature and intensity, control of light, fragrance, music and other multimedia applications, combined with the hansgrohe Home App, implements innovative digital possibilities in the bathroom. The focus is entirely on people and their individual moods and needs, and the bathroom becomes an individualized and very personal place of well-being.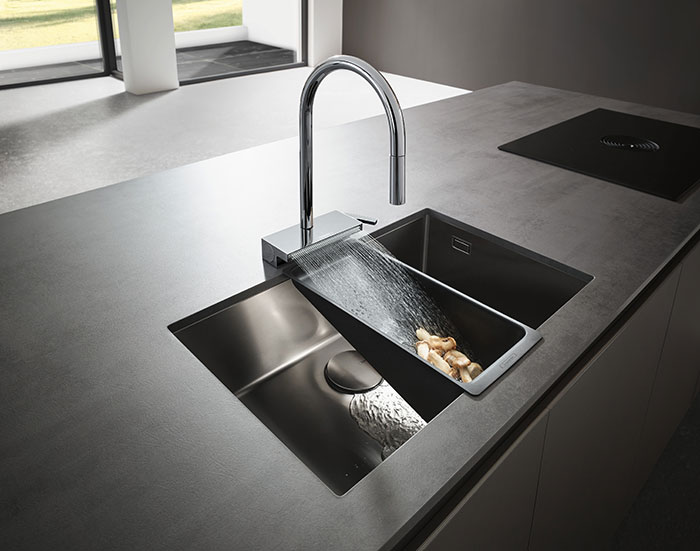 hansgrohe Aquno Select M81 – Wellness for Fruit and Vegetables
The M81 kitchen faucet creates a trend-setting workflow at the sink. In addition to the pull-out spout, the tray with accentuated edge provides the ideal conditions for letting water flow in an innovative way. The wide range of water jets consisting of microfine individual jets redefines gentle rinsing of sensitive foods, splash-free cleaning of large objects and resource-saving hand washing. In combination with the tailor-made multifunctional sieve, culinary preparation and preparation has never been so easy.
@Hansgrohe_PR #Hansgrohe @DesignInGermany
Website:
https://www.hansgrohe.com/