Having the right part for your crane
One of the biggest challenges industrial and manufacturing facilities face on a regular basis is equipment maintenance and the potential issues that can arise when a piece of vital equipment goes down. For most of these facilities, cranes are a critical component of their operations, so downtime and low productivity are not acceptable. One significant, unplanned maintenance issue could slow production or even bring it to a halt.

That's why most maintenance managers understand the importance of having the right part for their crane at the right time. When an unplanned failure occurs, it often becomes a race against time to identify the issue and equip the technician with the part needed to resolve it.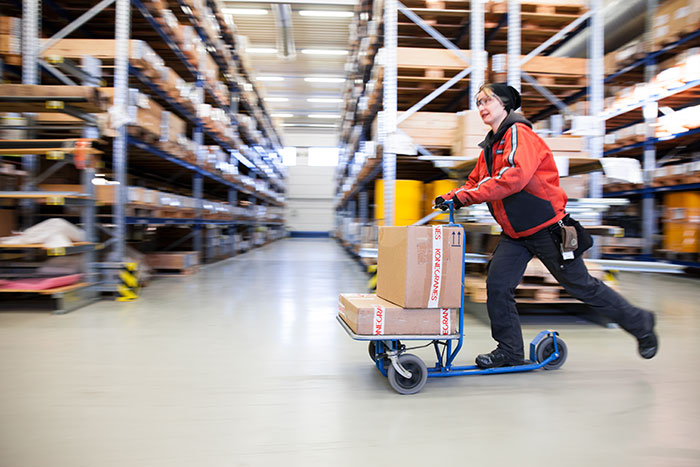 Konecranes can provide the parts you need when you need them

When it comes to parts and service, for Konecranes Middle East it doesn't matter who made your crane. Konecranes offers genuine spare parts as well as replacement parts for all makes and models. Konecranes can usually source original equipment manufacturer parts not only for their own equipment but for all makes and models of hoists and cranes.

As an alternative to OEM parts, Equivalent Parts are functionally similar replacements manufactured by Konecranes or sourced from suppliers other than the original manufacturer. They are competitively priced and backed by a Konecranes warranty. For a more demanding environment than was intended for the original part, Konecranes can also offer Performance Parts. These parts are more durable to perform well in critical process applications.

Parts expertise based on service and maintenance experience

Konecranes draws on extensive experience with more than 450,000 pieces of equipment under service agreement, and guides customers in selecting a spare parts inventory, while keeping tens of thousands of parts in stock across 13 distribution centers around the world.

Konecranes Middle East Parts Distribution Centre

Konecranes has established a Parts Distribution Center in Dubai, UAE, which services the entire Middle East Region. The center provides full support to customers with fast turnaround times for queries and orders. The highly-trained Spare Parts team offers assistance in identifying the right parts. The Middle East Parts Distribution Center has high availability of parts in stock, which has resulted in a significant increase in optimized delivery punctuality. Said Zukic, DC Operations Manager adds: "Our team aims to offer a turnaround time, wherever possible, of within 24hrs, depending on the request."