Hikvision Extends Solar-Powered Kit Offering, Adds License Plate Recognition to Lineup
Hikvision, a world-leading manufacturer and supplier of security products and solutions that deliver the ideal combination of high performance and extreme value, introduces the 4 MP Motorized Varifocal Bullet Solar Wireless Camera Kit and the 4 MP License Plate Recognition (LPR) Bullet Solar Power Network Camera Kit. Both solar additions have spectacular features that provide security anytime, anywhere there is no power supply, no internet wiring, and a high cost of cable deployment.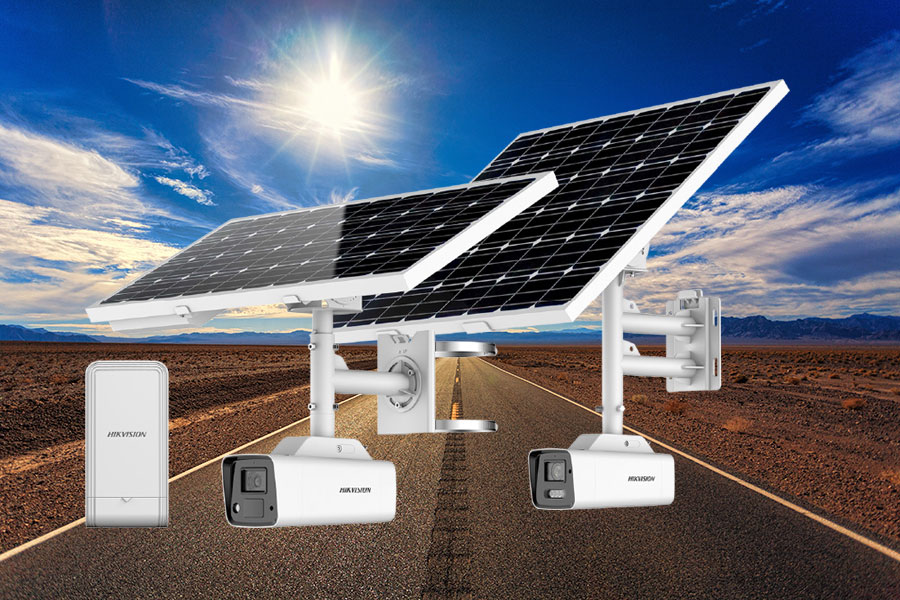 "Our new Solar-Powered Camera Kits brings valuable license plate recognition and road traffic controls to remote areas where wired network and electric supply lines are impractical or otherwise impossible," said John Xiao, Vice President of Marketing, Hikvision USA. "With Hikvision's wireless solar-powered security, users can harness the power of the sun for effective and sustainable video anywhere."

The 4 MP LPR Bullet Solar Power Camera Kit utilizes cutting-edge deep, learning-based algorithms to capture and recognize license plates with unparalleled accuracy, including common plates and complex-structured plates. The system includes blocklist and allowlist features for precise plate categorization and separate alarm triggering, enhancing security and customization. Embedded 120dB true Wide Dynamic Range (WDR) technology further ensures reliable identification of license plates and vehicles in challenging backlight conditions.

Beyond license plate recognition, the 4 MP LPR Bullet Solar-Powered Camera Kit employs Hikvision's AcuSense technology to bring human and vehicle target classification alarms to both front- and back-end devices. AcuSense technology ensures the focus is only on these specific targets to reduce false alarms by at least 90%.

The release of the 4 MP LPR Bullet Solar Power Camera Kit coincides with the release of the 4 MP Motorized Varifocal Bullet Solar Power Camera Kit (DS-2XS6A47G1-IZS/C36S80). While both solutions share core features such as deep learning-based target classification, 360 Wh chargeable lithium battery, and water and dust resistance (IP66), the 4 MP Motorized Varifocal Bullet Solar Power Camera Kit is equipped with a motorized varifocal lens, providing flexibility to adjust the focal length and zoom as needed.
Website:
https://info.hikvision.com/solar-powered-security-solutions