Himoinsa supplies 1,963 kVA of standby power to JYSK's largest logistics centre in the Balkans
HIMOINSA has supplied HTW series gensets, with Mitsubishi engines, to the Danish multinational JYSK's largest logistics centre in the Balkans. The HTW 780 T5 and HTW 1030 T5 models have been designed for synchronized operation and can supply more than 1.5 MW of power, i.e. 1,963 kVA of emergency power in the event of any power failure or interruption that occurs in the electrical network.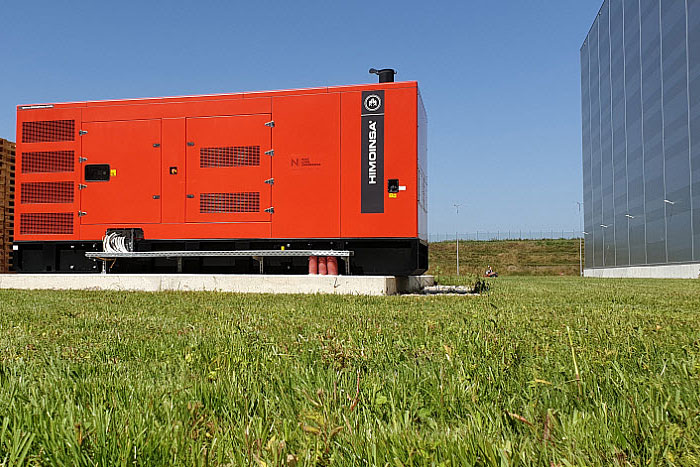 The gensets have been placed outside the facilities, one on each side of the complex. In order to be able to coordinate them correctly and obtain the maximum power performance, an AS14 automatic parallel panel has been installed, with which both gensets are synchronized. This system allows the gensets to work independently or in a coordinated manner, adapting at all times to the specific energy needs required by the complex.

How much does a power cut in one of its regional logistics centres cost a company like this? Undoubtedly, huge losses, which is why gensets are required that can be activated immediately upon any power failure, ensuring operating continuity at their facilities.

The Danish company has built this logistics centre, covering an area of approximately 80,000 m2, on the outskirts of the capital Sofia (Bulgaria). The logistics centre is fully automated and has a storage capacity of over 120,000 pallets of material, enabling it to supply products to seven countries in the Balkans, making it the company's fourth largest centre with these characteristics.

@himoinsa_global #himoinsa_global #backuppower #gensets