Honeywell Demonstrates Role of IoT in Kuwait's Future Smart Buildings
In support of Kuwait's long-term vision to drive sustainable development and build smarter cities, Honeywell (NYSE: HON), a global leader in connected buildings, hosted a technology symposium today at the Radisson Blu Hotel in Al Bida'a.

Held under the theme 'Experience the IoT Evolution in Kuwait's Future Smart Buildings', the event brought together building owners and operators from key industries, as well as thought leaders, end users and sector stakeholders. Attendees discussed the latest technologies, business trends and Internet of Things (IoT) innovations driving the adoption of smart buildings and smart cities in Kuwait and around the world.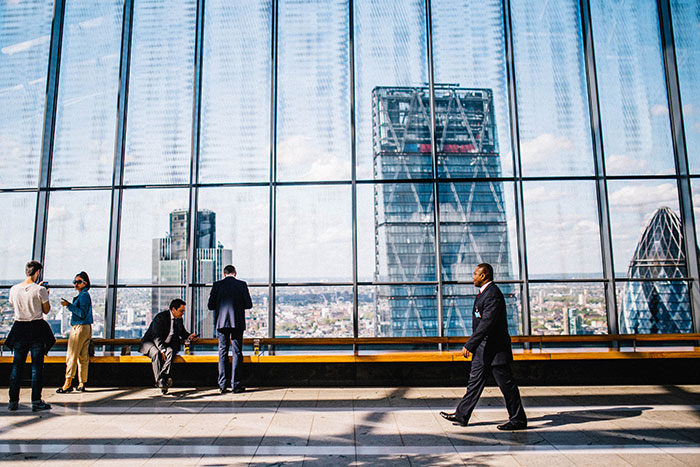 Illustration photo from www.pexels.com
"Kuwait is modernizing its national infrastructure and focusing on smart city developments under the ambitious Kuwait National Development Plan 2035. Driven by these initiatives, buildings are becoming increasingly online and connected, presenting building owners and operators with an unparalleled opportunity to harness the power of the Internet of Things and realize previously unobtainable levels of safety, productivity and efficiency," said George Bou Mitri, president of Honeywell in Kuwait, Iraq, Jordan and Lebanon. "Through this symposium we are demonstrating how Kuwait's building owners and operators can capitalize on the Internet of Things revolution to meet their objectives, and underscoring our commitment to supporting the country as it embarks on transforming its national infrastructure through cutting-edge innovation."

The symposium also outlined the evolution of digital transformation in Kuwait, with a focus on the significant impact data analytics, IoT and cloud solutions have on the development of buildings, cities and real estate projects. Honeywell leaders further showcased solutions that are making buildings smarter and more connected across several industry verticals, including healthcare, airports and premium commercial facilities. Spending on the technologies that enable smart city initiatives is forecast to reach $1.26 billion for the MENA region in 2018.* Security and energy efficiency were also high on the agenda, in line with the Kuwaiti government's objective to ensure greater safety and sustainability across industries.

Paolo Cervini, president for Honeywell Building Solutions, Middle East, Russia, Turkey and Africa, added: "Our customers in Kuwait and across the region are highly innovative, and are focused on becoming even more data-driven. They are looking for ways to not only generate more data from their buildings, but turn that data into business insight that helps them drive safety, productivity and efficiency improvements. It is this demand that we have addressed at today's building technology symposium, by bringing together senior figures in the industry to learn how we are making data more accessible and actionable for those who need it most – from security to facilities to the C-suite."

Developing smarter cities is a key pillar of Kuwait's National Development Plan 2035. Honeywell is working closely with organizations across the country to implement smart technology solutions in oil and gas facilities, hospitals, airports, hotels, universities, schools, shopping malls and governmental institutions. Honeywell has been present in Kuwait since the early 1960s, leveraging its global expertise to drive operational excellence and business results for various industries across the country.

*) Source: Worldwide Semi-annual Smart Cities Spending Guide; IDC