Honeywell Showcases 'Smart' Vision for Mosques In The Middle East
Honeywell is showcasing its industry-leading technology innovations at the Mosque Design and Development Summit taking place May 3-4, 2017, at the Sheraton Grand Hotel in Dubai.

As regional governments increasingly mandate sustainability initiatives to curb high energy consumption, Honeywell is highlighting its latest building management systems (BMS) and energy dashboards, as well as the award-winning Honeywell VisionPRO® 8000 thermostat for mosques, which can help make Middle Eastern mosques more sustainable and energy efficient.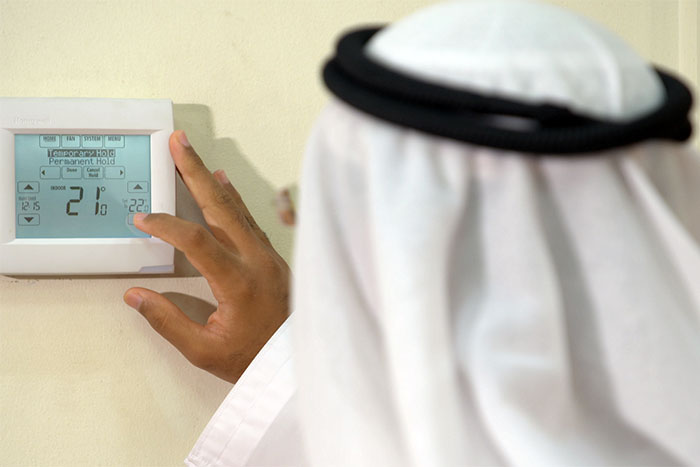 "We congratulate regional governments for clearly outlining the move towards a more sustainable future for all buildings, including mosques. At the Mosque Design and Development Summit we are highlighting Honeywell's commitment to providing our customers in the Middle East with energy-efficient and locally relevant solutions, so that worshippers can remain comfortable while reducing energy consumption," said Dilip Sinha, regional general manager of Environmental and Energy Solutions, Honeywell Home and Building Technologies, Middle East, Turkey and Africa (META).

"By coordinating with industry experts and Islamic Affairs officials during this event, we can effectively collaborate to roll-out technologies that can help meet important energy efficiency and sustainability objectives," Sinha added.

Mosques often house large open spaces and with prayers taking place five times a day, the ability to provide a cool and comfortable environment when it is required has distinct energy saving implications. With more than 5,000 mosques in the UAE, and tens of thousands more in the Gulf region, Honeywell's technology can reduce energy consumption, while maintaining optimal comfort for worshippers during prayer times.

As part of the move towards sustainability, the Islamic Affairs and Charitable Activities Department in Dubai recently announced it will make its facilities more eco-friendly, a pioneering example of the drive within the UAE to positively impact energy consumption for Islamic facilities.

Honeywell's award-winning smart VisionPRO® 8000 thermostat for mosques uses GPS location coordinates to calculate prayer times and automatically adjust temperatures. The thermostat was piloted at the Al Tawba Mosque, Sharjah, over a period of six months between August 2015 and January 2016 and demonstrated year-over-year energy savings of 37%. The findings are endorsed by the Sharjah government's Department of Islamic Affairs, which oversees mosques in the emirate.

Honeywell's vast energy solution portfolio and BMS include systems from Alerton and CentraLine, which can be tailored to meet the unique energy saving requirements of mosques.
Honeywell is continuing to pilot its energy saving solutions for mosques across the region and will unveil further pilot results in due course.