Hormann introduces flexible V4015 high-speed door ideal for tight spaces
Hormann, a leading provider of doors and gates in the region, has introduced a new door type- V4015 SEL Alu-R, that comes with an innovative tubular drive and high-speed process, making it ideal for tight spaces. It is safe and economical as it is equipped with the standard light grille and SoftEdge profile for a high level of security, to prevent door system damage by stopping the door immediately if a person or vehicle is in the door opening. These features make the door suitable for different sectors including general stores, hotels, homes, food and beverages stores, textiles, and furniture stores.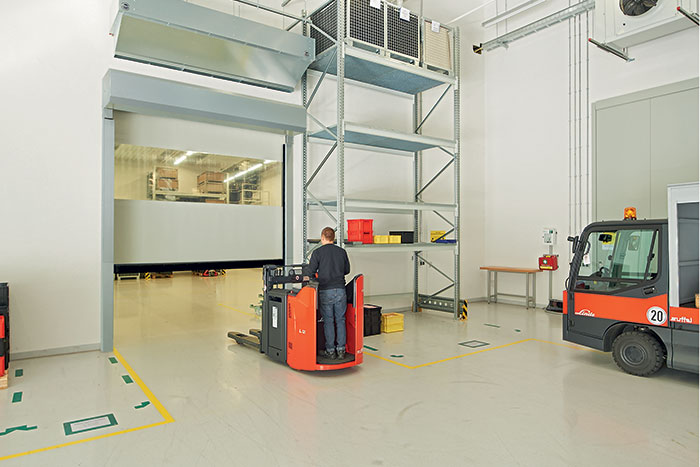 "The flexible V4015 door is a great choice for those who have a limited space. It is developed keeping our client needs in mind regardless of the size of the space they have," said Darius Khanloo, Managing Director, Hormann Middle East & Africa.

This high-quality door is powerful with 7000 door cycles to ensure higher use. It is compact and elegant with narrow side aluminum elements and powerful tubular drive that requires a side room of just 145mm. The door curtain is particularly well sealed, thanks to the very small gap dimension and lip seals that ensure a very good door sealing. Also, it is easy to fit and to service through the standard shaft cover that is divided. And, it can be easily opened in the lintel area and limited spaces.

The design offers stability as it has a spring steel wing lock on the curtains, for convenient operations where the optional control element can be integrated into the side frame, at a height of 1300mm. The small gap dimension of the side elements and the lip seals also ensure very good door sealing. If the control has to be fitted in the top section due to space limitations, an optional control element can be elegantly integrated into the side frame. The control element allows for the operation of all control functions such as opening and closing, as well as service settings.

The door is available in various colors including zinc yellow, pure orange, carmine red, gentian blue and agate grey.

Categories: