Hormann launches thermal insulated industrial sectional doors
Hormann has launched double-skinned insulated steel sectional doors, SPU F42 in the UAE. Thermal insulation reduces energy requirement, consequently also lowers heating costs and lower CO2 emissions. SPU F42 door sections are filled with polyurethane rigid foam. This 42-mm-thick insulating core provides for strong thermal insulation.

Sectional doors open vertically and thus create more space in front and behind the door. The door sections are parked flat underneath the ceiling, vertically above the opening or in line with the roof.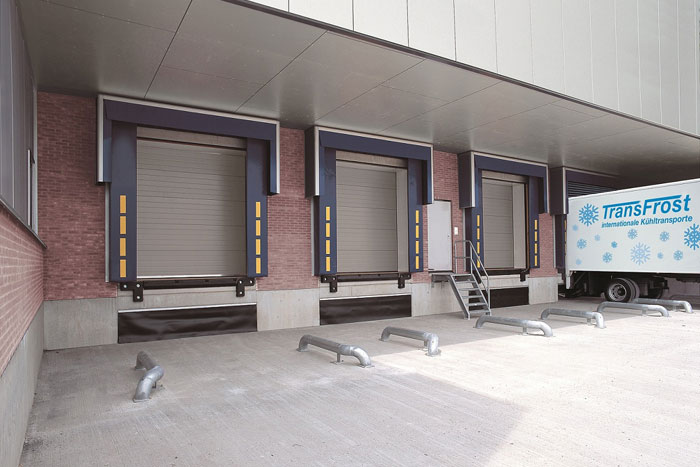 The outside and inside of the door is Stucco-textured in grey white (RAL 9002). The Stucco texture makes the surface resilient to dirt and small scratches.

Commenting on the launch, Darius Khanloo, managing director at Hormann Middle East and Africa said: "Made of steel, or aluminium or a combination of both, the sectional doors are set apart by the programme range, top door design and certified security. Therefore, very little space is required which is a special advantage for halls with dome lights, glass roofs or glass facades."

Section windows made of scratch resistant DURATEC synthetic glazing allow for a permanently clear view and additional light in the building.

All doors, excluding those with special colors and wicket doors are included in the 1 week delivery programme in UAE.

Available with 1 week delivery inside UAE
Categories:
08 36 00 - Panel Doors