How to Craft the Perfect Minimalist Home with IKEA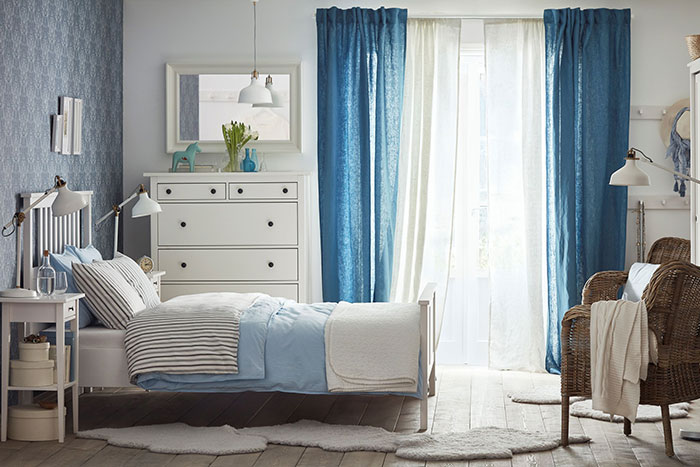 "Less is more", a phrase adopted in 1947 by architect Ludwig Mies van der Rohe. The notion that explains how simplicity and clarity lead to good design.

Minimalism is a timeless trend. It is based on three principles; simplicity, functionality and beauty. A minimalist home is calming – less clutter means less visual stress providing peace of mind. Having a minimalism home has become popular these days because it doesn't mean getting rid of all your things, it just means decluttering and keeping what is important for you.

IKEA's vision is to create a better everyday life for the many people, and therefore has put together a wish list that will help you achieve a perfect minimalist home:

Hide away the clutter

To achieve a minimalist home, it is important to incorporate a combination of open storage and closed cabinets so you can showcase things you want to show and hide the rest away in storage. IKEA's PAX range is a highly flexible, modular storage system that can be customized to suit your space. Imagine the space you would save having a hidden storage or wardrobe in your hallway!

Get your lighting right

Light can either break or make your interior design. Select a lamp doesn't take up floor space, making more room for other activities. HEKTAR lamp is a smart lighting system that creates a unified, rustic look in the room. Apart from being functional, it also charges your smartphone wirelessly as you enjoy reading in your bedroom.

Become nature's friend

There's something about bringing the outdoors in and creating harmony with nature. Plants are a good way to boost wellbeing at home – purifying the air and bringing in nature's calming effect. They're also a great way to furnish a space. Get inspired by the mix of practical and decorative plant ideas found in this modern, monochrome home. Also, if you think you don't have a green thumb, FEJKA artificial potted plants are the perfect solution for you.

Enhancing with colors

There are different ways to add colour to a minimalistic aesthetic. Adding one strong colour can change the entire mood of a room. Solid coloured curtains or smaller accessories such as pillows and rugs add life to an otherwise neutral setup without the addition of unnecessary elements and clutter. You can enjoy slightly irregular texture with the AINA linen fabric range that allows daylight to shine through the weave, while also creating privacy.

Invest in functional pieces

Minimalism also comes from investing in essential pieces which are high in quality, multipurpose in use and provides organized storage. RÅSKOG Trolley fits in the smallest of spaces and can be moved to wherever you need it. Use it as extra storage for all your kitchen utensils, desk accessories or for gloves, keys and mobile phones.
@IKEAUAE #IKEAUAE