How WORKSPACE Helped Build More Than USD 200,000 Worth of Sales Pipeline in Four Days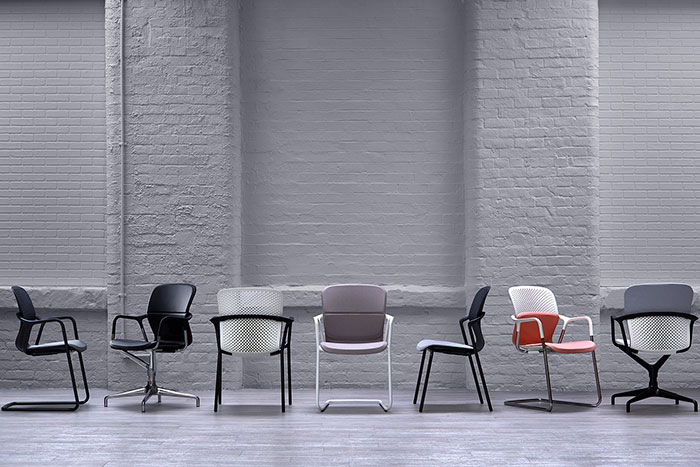 In 2018, one of H2O Concept's main objectives was to enhance brand loyalty and maintain a strong presence in the market. As with many commercial furniture retailers in the region, one of the main challenges they were facing was the influx of inexpensive duplicate products flooding the market.

Now that consumers are able to order anything from anywhere in the world at the click of a button (basing their purchasing decisions on images and brief product descriptions!), H2O Concepts was having to work harder to explain how their products offer superior quality in both construction and finish.

Another serious challenge they were dealing with was making their presence in the market place felt. As an established brand, the hardship is no longer creating brand awareness but maintaining it in a market-place with ever growing competition both on the ground, overseas and on the internet.

Founded in 2003, H2O Concepts delivers dynamic, versatile and high-end furniture solutions that shape spaces to meet the needs of the modern-day work force.
Their product lines include an extensive range of cutting-edge furniture systems and free-standing furniture.

They provide furnishing options for offices, conference spaces, auditoriums, hotels, hospitals and educational institutions.

Ghanem Ghanem Heads up Sales for H2O Concepts' UAE and Oman offices and his design ethos is, ''we create and sustain great places to work, live and learn for every client.''
In an attempt to overcome the challenges facing H2O Concepts, the decision to exhibit at the WORKSPACE exhibition was made. The thinking behind this was to elevate the H2O Concepts brand by associating it with WORKSPACE and use the exhibition as a platform to launch their latest range of products.

By inviting their existing clients to attend and interacting with new potential clients at the exhibition, H2O Concepts was able to offer visitors the opportunity to touch and feel the superior quality of their latest range of products. Given that quality is one of H2O Concept's USPs, being able to demonstrate this was a key driver behind participating at WORKSPACE.

''You might see a good attempt at copying the aesthetics of a product,'' said Ghanem Ghanem, Head of Sales (UAE & Oman), H2O Concepts, ''but from a functionality and longevity standpoint, they hardly ever come close to our quality.'' He went on to say, ''WORKSPACE gives us the opportunity to interact with new potential clients face-to-face, show them our latest products in person and demonstrate the superior quality we can provide them with.''

Building personal relationships is priceless. Communicating face-to-face with both potential and existing clients allowed H2O Concepts to build upon their brand's personality. Visitors at the exhibition have the time and are interested in understanding how products are different or unique – they are there to source new products and suppliers so the stage is set.

The H2O Concepts team met more than 1,000 visitors across the 4 days of the exhibition and 686 of them were new buyers that they kept in touch with after the show. As a result of people H2O Concepts met at WORKSPACE, they estimate they have generated roughly $200,000 in revenue (if not more!)

After their participation at WORKSPACE, H2O Concept's annual sales increased (year-on-year) and they attribute at least 5% of this increase to their participation at the WORKSPACE exhibition. Overall the team behind H2O Concepts feels that WORKSPACE has played a large part in increasing their overall brand awareness amongst end users in the region and due to the success of their participation, H2O Concepts has announced they will be participating at WORKSPACE 2019.

@workspaceINDEX #workspaceINDEX