Ideal Standard Launches Comprehensive New Range of Prosys Pre-Wall Solutions
ProSys™ system provides the complete installation solution for all bathroom fixtures – toilets, bidets, basins, urinals and showers – making it ideal for a wide variety of projects. The new range is the perfect match for Ideal Standard's bathroom collections of ceramics, fittings and flush plates.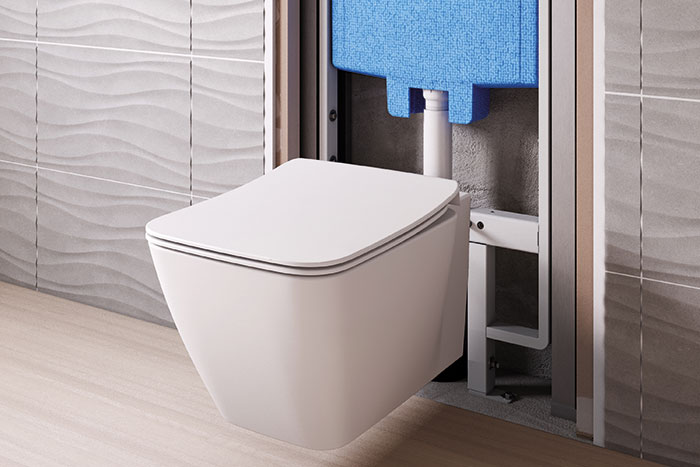 Commenting on the launch of the new range, Frederick Trzcinski, Marketing and Innovation Director – MENA at Ideal Standard Gulf, "Understanding bathroom requirements and innovating solutions without compromising on the look and feel is our forte. The pre-wall technology represents the ultimate in flexibility and versatility with sophisticated features, and is able to adapt as per specific requirements, enhancing user experience and guaranteeing superb levels of performance."

The WC and non-WC systems come in a variety of depths and heights, providing installation solutions for solid and dry wall applications. To further suit differing applications, customers have a choice of actuation systems including pneumatic and electronic conversion kits.

The ProSys™ range also covers specialty products like the height adjustable ProSys Comfort™ frame that can be remotely controlled for people with reduced mobility or those with small children as well as the NeoX™ sanitary module, which is ideal for quick and easy renovations as it doesn't require any construction modifications and can blend into any bathroom environment.

ProSys™ was specifically developed to be easy to install, with a straightforward three-step fitting process. Maintenance has also been made simpler and less costly with easier tool-free access to the ProSts™ cisterns.

For greater reliability, durability and complete peace of mind, all products in Ideal Standard's range have been built to last, with corrosion resistant frames tested to the highest noise, stability and quality standards.

Website:
http://www.idealstandardgulf.com