Increased housing demand creates need for smarter concrete production across GCC
Several of the world's largest construction and concrete companies will gather in Dubai this month to discuss solutions to ensure a consistent supply of the world's most-used building material – concrete.

With infrastructure project awards across the region forecast to exceed USD 86 billion in 2014, according to construction intelligence firm Ventures Onsite, demand for concrete is set to rise significantly in the GCC, which already accounts for over 40 percent of the Middle East concrete consumption.

Previous construction booms have seen the supply of concrete unable to meet demand, leading to spiraling prices and delayed projects. Discussions on the availability and reliability of current concrete technologies are set to take place at the International Concrete Technology Forum, at Middle East Concrete.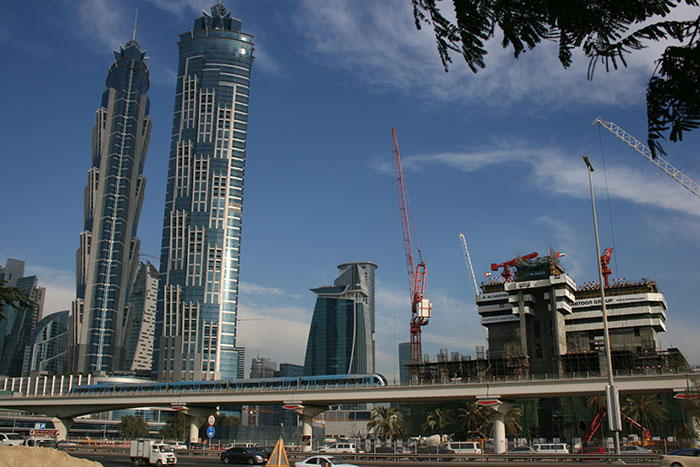 "Developers in the GCC have implemented the latest and most advanced technologies of ready-mixed concrete in the construction of high rise buildings and iconic structures. High performance concrete has been used with emphasis on concrete placeability, strength and durability. More attention shall be paid to the impact of concrete on the environment where new sustainable solutions, in terms of concrete materials and production facilities, shall be adopted in order to cope with the rising trend towards sustainable developments in the region," said Ihab Bassiouni, UAE Country Manager for Grey Matters Consultancy, and advisory board member for Middle East Concrete.

Construction leaders are debating the capacity available for these methods, as new concrete technologies such as 'Shotcrete' super high strength concrete have not yet been introduced into the region.

Talking about the burgeoning concrete market in the region, Adel Taybah, Plants and Works Manager for Ready Mix Beton and advisory board member for Middle East Concrete commented: "The growing concrete industry in the region continues to stay ahead of the trends, aiming at ensuring energy and cost efficiency, as well as contributing to sustainable structures by adopting green technologies."

Taybah added: "Though cement markets faced tough times recently amid the slowdown, the demand has well and truly returned, along with demand for more advanced concrete technology to support the region's megaprojects."

With sustainability a key issue for cement production given its high pollution output, one of the main panels at the event will review the latest low carbon-emitting concrete innovations.

In line with the constant demand for concrete in the region, Middle East Concrete is including CPD-certified workshops and technical seminars on concrete methods, as well as live demonstrations and panel discussions focusing on the latest concrete technologies and innovations.

Middle East Concrete will take place from 17 - 20 November at the Dubai World Trade Centre, open from 11:00am to 7:00pm daily, and is co-located with The Big 5 and PMV Live.