INDEX and workspace at INDEX return to Dubai for most innovative year yet
INDEX and workspace at INDEX, the region's favourite design exhibitions, will take place this year from 23-26 May 2016 at the Dubai World Trade Centre. Welcoming over 30,000 architecture, design, interiors and retail professionals over four days, the shows offer the ultimate in industry networking – with local talent and innovation tipped as the biggest trends for this year's shows.

Following the ongoing success and increased demand for the shows, 2016 will see extended opening hours, including 'late-night' until 9:00pm on Wednesday 25 May, allowing design fans from across the region to experience all that INDEX and workspace at INDEX have to offer.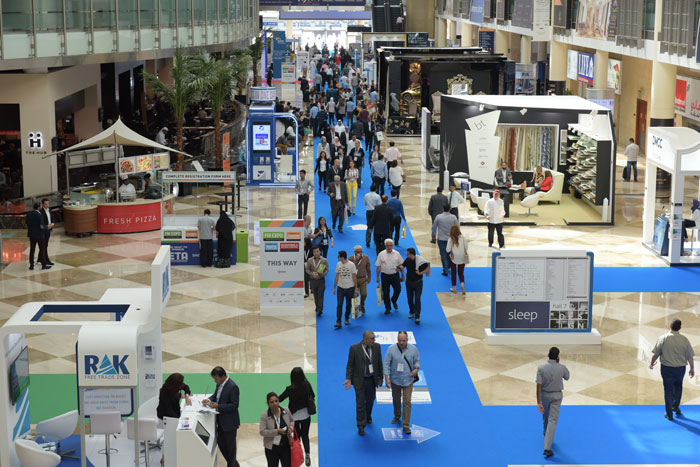 INDEX 2016
Back for its 26th year and with over 320 new exhibitors including Manooi, Art De Lys, Ginger Brown and Vetreria Vistosia Srl, INDEX 2016, the GCC's biggest event for sourcing interiors and design products, promises to bring the design community together in its biggest and most innovative year yet. Fans of the show will be pleased to see the return of their favourite features, such as INDEX Design Talks, INDEX Style Guides and the MEIDA Awards.
New for 2016, award-winning designer Karim Rashid will share his thoughts on 'Sensual Minimalism', while show features including the new Design Innovation Forum and INDEX Trend Hub with Scarlet Opus, will take a thought-provoking look at the challenges and opportunities of innovative design, providing fresh, new insights from a host of design professionals.
Described by show ambassador, Laila Al Youssuf, as
"putting everything you love about interior design into one space"
, INDEX is heralded among industry professionals as the most important design exhibition in the region. Friend of the show, Ben Corrigan explains:
"There are an awful lot of people flying in for INDEX - it's a non-negotiable for me and the team to attend."
workspace at INDEX
workspace at INDEX, the region's only exhibition dedicated to commercial interior design, is taking place alongside INDEX, during the same period at the Dubai World Trade Centre. Celebrating its 15th year, the show features the latest international brands, allowing the interior design and architecture communities to source products for their commercial, educational, healthcare and retail projects and interiors.
Pallavi Dean of Pallavi Dean Interiors said:
"Dubai's design scene is young, it's pushing boundaries and is creating its design identity. We should be very excited by the upcoming, home grown talent at this year's show. It's an exhilarating process for designers to be part of, especially for those born and raised here – like me."
This year's show welcomes many new exhibitors, including Stressless –creators of furniture whose form is surpassed only by its function; Artak Design – specialists in ready-to-assemble office furniture and Mobica Interior & Office Solutions – leading the way for internal and external buildings' systems solutions, plus many more!
The highly anticipated workspace at INDEX Design Talks – brought to you by OFIS – will feature headline speaker Gavin Phillips of Steelcase, who will provide in-depth insights into relationships between engagement and the working environment, and how it affects organisations in the Middle East. The conference will be held on the 23 May and is free to attend for registered visitors of workspace at INDEX.
workspace at INDEX 2016 will provide commercial design industry professionals the opportunity to find unique products, which can't be found anywhere else – with over 150 suppliers and a collection of thousands of products on show. The latest expansion to workspace at INDEX, Retailspace, gives designers, retail specialists and decision makers the opportunity to meet and source from supplier of world-leading retail interiors.
Discover what makes INDEX and workspace at INDEX stand out by visiting the shows
23 - 26 May 2016
at
Dubai World Trade Centre
. Pre-register online for
INDEX
and
workspace at INDEX
to save AED100 and enjoy extended opening hours: 23 & 24 May 10.00am - 7.00pm; 25 May 11.00am - 9.00pm; 26 May 10.00am - 6.00pm.