INDEX Design Talks, brought to you by Aati
INDEX Design Talks, brought to you by Aati, will be an insightful, free-to-attend programme of invaluable seminar sessions, targeting the region's Architecture, Design, Retail, Hospitality, and Project Management communities. This year, a variety of industry experts will be sharing their knowledge on diverse topics such as: Current and future design trends, Lighting Design: Natural vs Artificial, The Development of Interior Design in the GCC, Balanced Sustainability in Design and Current and Future Islamic Design Trends, among other things.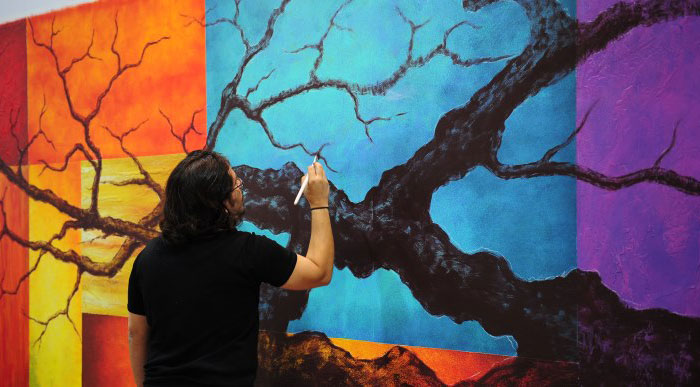 Index 2015 will see the likes of Samah Aloul who is the owner and chief designer of SA Interiors, Matteo Bianchi the Founder & Director of Matteo Bianchi Studio and Juan Roldán, Assistant Professor at American University of Sharjah. Five hot topics to mark in your agenda will be:

Sergio Padula - Led Revolution Focusing on New Technologies and Products in Retail Sector
Matteo Bianchi - Milan Design Trends Review
Milou Ket - Trends in Interiors for 2016/2017 and Beyond
Victoria Redshaw - Design & Colour Trends for Interiors 2015-2016 and Beyond
George Foster - Current & Future Design Trends
INDEX International Design Exhibition will also be hosting the 2015 Middle East Interior Design & Architecture Awards (MEIDAA). In its fourth year running, this year's Awards coincide with the 25th anniversary of the INDEX International Design Exhibition. Held in Dubai, these awards places the architecture, design and interiors industry centre stage, showcasing the very best design projects being delivered in the region.
Frederique Maurell, Group Event Director for INDEX and workspace at INDEX, said: "This year's Middle East Interior Design & Architecture Awards will be extra special as they form an integral part of the 25th anniversary celebrations for INDEX. The appetite for this year's Awards is already strong; with many leading architecture and design firms wanting to enter before the official launch date was announced. Since their inception in 2012, participation in the Awards has grown significantly year-on-year, with last year's Awards achieving a 30% increase in entries. This year's Awards are set to be the biggest yet as we expect to receive more than 120 entries – a clear indicator of how high the industry regards the Awards and its commitment to showcasing and celebrating the region's best architecture and design projects."
Open to architecture and design firms from across the globe, the Awards reward projects located in the Middle East and North Africa region completed between 1st January 2012 and 31st December 2014, or are due for completion by 31st December 2016.
Website:
http://www.indexexhibition.com