Industry Leading Real Estate Companies to Exhibit at Cityscape Qatar
A number of leading local, regional and international real estate developers and construction companies will showcase a range of cutting-edge real estate projects at this year's Cityscape Qatar, the country's largest real estate development and investment event.

Now in its seventh year, Cityscape Qatar 2018 will be held from April 22-25, at the Doha Exhibition and Convention Center (DECC), located in West Bay, right in the center of Doha's business district.

The 2017 edition of Cityscape Qatar ended on a high note that saw more than 6,600 participants over the course of the three-day event, and is expected to attract more participants this year given the event has been extended to four days due to increased demand.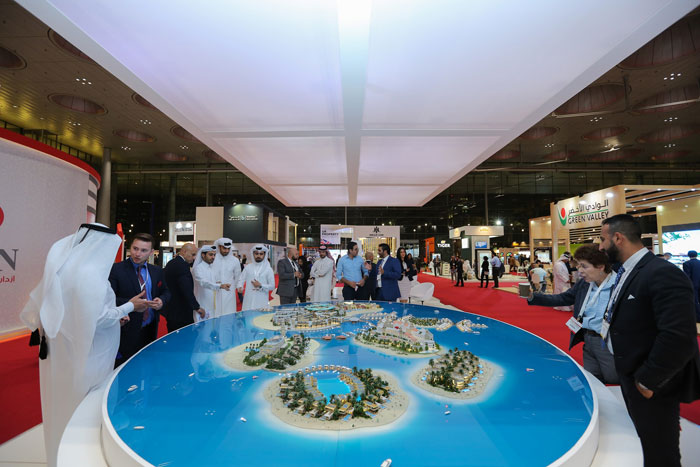 The high-profile event in 2018 will showcase a wide range of real estate opportunities to global real estate investors and financiers, developers across all asset classes, architects and urban planners, consultants, along with representatives from investment and economic agencies and cities. Joining local companies UDC, Msheireb, Qatari Diar, Just Real Estate, and Place Vendome are regional and international heavyweights including Riverside Group, Arma, QNB and Ezdan. In addition to new exhibitors joining this year such as Qatar Rail/KATARA Hospitality.

Speaking ahead of Cityscape Qatar 2018, Elias Massaad of UDC says: "We are long-term participants in the event and recognize its valuable influence on the local real estate market. Cityscape has come a long way since the inaugural exhibition and is now a hotly anticipated event; the largest of its kind in the region."

UDC will not only launch its new projects on Cityscape's platform but will also showcase the progress and development of its landmark project, The Pearl-Qatar.

In addition to showcasing their properties, UDC will also use Cityscape to focus on previously untapped markets such as Turkey and South East Asia. "We anticipate it will be an unrivalled exhibition as well as a great brand raising opportunity, both on a local and international level."

Also, participating in this event is Msheireb Properties' whose mission is to change the way people think about urban living and to improve their overall quality of life, through innovations that encourage social interaction, respect for culture, and greater care for the environment.

Fellow participant, Just Real Estate's Lamias Finianos says: "Our focus for Cityscape 2018 will be on the launch of Baywalk, an exciting residential property on The Pearl, Qatar. Furthermore, we are extremely pleased to be showcasing our prestigious THE e18hteen commercial building (winner of the 2017-2018 best commercial high rise in Qatar) in Lusail City. Additionally, we will also be showcasing some of our exciting international properties, including Buyukyali in Turkey, and innovative new development in one of the world's most cosmopolitan cities."

"Cityscape Qatar will illustrate the evolving breadth of real estate opportunities in the country and region's rapidly growing market – a market anchored by an ever-increasing investor and consumer demand," said Faariss Khalil, Exhibition Manager. "We therefore expect significant interest from investors this year due to the variety of quality real estate product offered by our exhibitors."

Meanwhile, running in parallel to Cityscape Qatar 2018 will be the Cityscape Qatar Conference hosted by DTZ Qatar's General Manager, Edd Brookes; along with the free-to-attend seminars Cityscape Qatar Talks, taking place on the exhibition floor. Designed for both industry professionals and private investors alike, these events will provide regional and international participants with the opportunity to network face-to-face, discuss issues of joint interest and create joint venture partnerships, which have all proven successful in the past.

Expected to be the largest real estate event in the country, Cityscape Qatar offers a plethora of investment choices with high capital growth prospects and a clear regulatory framework, making it a 'go to' market for savvy investors looking for secure long-term gains. With confidence in the real estate sector, the show will feature a range of exclusive deals and offers on projects from the country, region, and around the world. Developers, real estate experts, and financial institutions will be onsite to advise prospective homebuyers and investors.

For more information visit: www.cityscapeqatar.com