Influx of counterfeit protective equipment may put lives at risk in the Middle East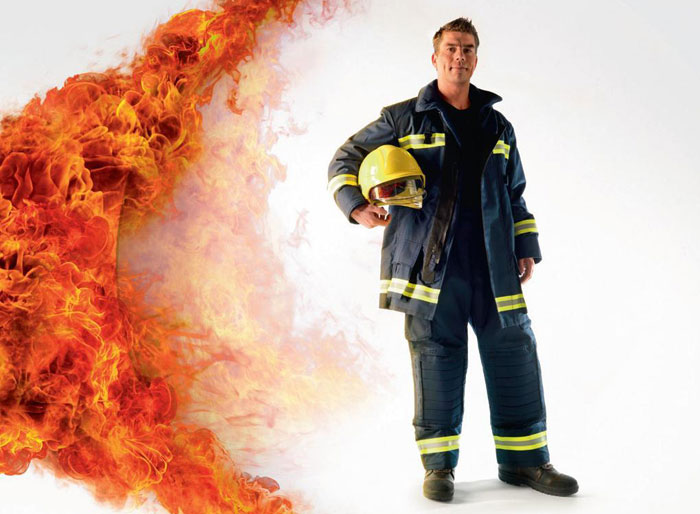 DuPont, a science company, recently received a favorable, albeit still provisional decision against a group of textile manufacturers doing business and operating in the European Union and India, and distributing products to the United Arab Emirates and elsewhere in the GCC, for infringing its trademark rights by distributing Nomex® branded garments that did not actually contain genuine Nomex® fibers. The recent decision from The Hague District Court includes provisional orders to immediately cease and desist from infringing DuPont trade marks rights or penalties from EUR 10,000 to EUR 1,000,000 will be imposed.
Counterfeited products in the Middle East continue to be problem, not only causing economic damage but also posing serious risks to lives and property. Dubai alone seized AED 40 million worth of fake goods in 2011, involving more than 500 cases. Customs authorities note that concerted efforts to combat counterfeiting and piracy could reduce cases to less than a hundred and limit damages to AED 3 million at most.
Concerns over the influx of fake protective equipment are particularly strong; as such products could spell the difference between life and death to emergency responders. Fire-prone regions such as the Middle East have been uncovering the sale of counterfeit items such as gloves, high-visibility vests and heat-resistant clothing which can be hard to detect by the untrained eye.
Amr El-Moniem, Regional Manager, Middle East & North Africa, DuPont Protection Technologies said: "Manufacturers and employers have a responsibility to keep workforces safe at work and in order to stay vigilant, certified goods are of paramount importance. DuPont continuously works in collaboration with its partners to ensure the ever-changing needs of the end-user are met and the most up to date and customer-focused offering is made available to them. The DuPont™ Nomex® label represents how we affirm our status as a provider of quality protective products whilst empowering reputable suppliers do the same and provide genuine, legal goods to the workforce. Such initiatives raise the profile of safety in the workplace, which will in turn assist with the demise of counterfeit products."
DuPont is internationally renowned for the development of its high-quality, intelligent flame resistant fiber, Nomex®. Incorporated into fabric for use by fire fighters and industrial workers all over the world, Nomex® labeled garments are produced according to the highest standards using DuPont-approved fabrics and have become an integral part of keeping people protected at work. Nomex® can withstand exposure to extreme heat for over eight seconds and does not melt or drip even at high temperatures. It is also highly resistant to UV rays and abrasion and is soft to the touch. Fabrics made of Nomex® are extremely easy to care for and maintain their appearance even after many washes.
Certified Nomex® fabrics are visible to the end-user through the distinctive Nomex® label, which DuPont actively encourages end users to look out for to ensure compliance, performance and quality of products that will save lives. A unique label on the garment aids identification and provides customers with a quality mark from reputable suppliers they can trust to offer genuine legal products.
DuPont plans to further bolster its testing and measuring services in the Middle East region to ensure the protective performance of a variety of garments and clothing systems for fire fire-fighters, industrial workers, military and police under realistic flash fire conditions.