Infrastructure investment to grow by 4.8% across all regions to 2023, says GlobalData
Global infrastructure construction is forecast to grow by 4.8% on an annual average basis in real terms between 2019 and 2023. This will be propelled by Asia, where growth is expected to average 7.0% a year in South and South East Asia, as well as 5.8% in North East Asia, according to GlobalData, a leading data and analytics company.

GlobalData is currently tracking over 14,000 large-scale infrastructure projects in both the public and private sectors that are worth a minimum value of US$25m (totalling US$14.8 trillion) worldwide at all stages from announcement to execution.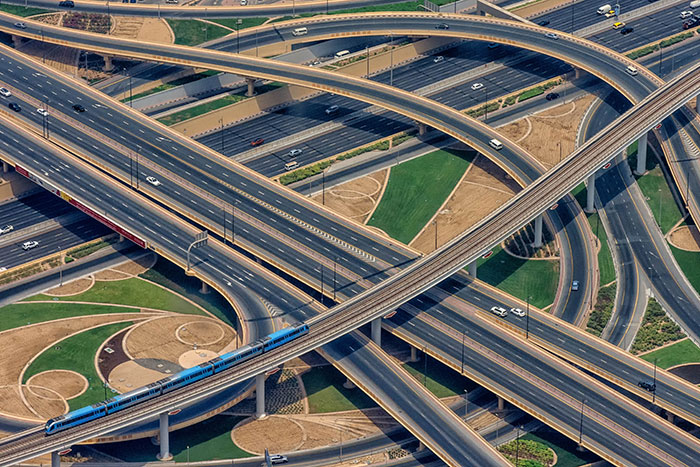 The power sector has the most projects in the pipeline with 5,681, followed by the road sector with 4,004, and railways with 1,945. Rail projects dominate valuing US$5.4 trillion, followed by power, accounting for the second-largest sector valued at US$4.7 trillion, and roads at US$2.6 trillion.

When completed, the tracked road projects will comprise a total 186,993km under construction (or expansion/renewal) in the next five years. The most notable road expansion in terms of total length is taking place in South and South East Asia, with a total of 59,835km of ongoing and upcoming road projects spread across the region. A total of 160,198km of railway track and 1,271.6GW of generating capacity will be undertaken and completed in the next five years.

Yasmine Ghozzi, Economist at GlobalData, comments: "In Sub-Sahara Africa and the Middle East and Africa (MEA), where infrastructure construction growth is expected to average 7.3% and 6.6%, respectively, there are huge infrastructure upgrades underway in roads, railways and power generation.

"The pace of growth in North America and Europe's construction industry will perform better in the forecast period than the previous forecast, 2014–2018 - albeit slower than emerging markets. Electricity and power infrastructure will be the one of the fastest sectors in Europe as countries across the continent reaffirm their commitment to advance the implementation of the Paris Agreement and intensify their cooperation on climate change and clean energy."

US President Donald Trump's US$2 trillion infrastructure plan will undoubtedly provide support for the overall growth of the North America region's industry in the next five years. However, the successful implementation of the plan will hinge on how individual states and municipalities can respond, knowing that the Federal Government is contributing just US$200bn to this ten-year program.

Ghozzi concludes: "Whether solar, wind, or hydroelectricity, most countries in all regions are boosting their investments in green energy. Saudi Arabia's landmark US$200bn SoftBank deal to build the world's largest solar farm tops the list of the power project pipeline."

@globaldataplc #globaldataplc