Innovation meets design: is 3D printing the way to the future?
Innovation is central to the design and construction industry and in Dubai where ambitious targets for 3D printing's future role in the industry have been announced by His Highness Sheikh Mohamed Bin Rashid Al Maktoum, it is clear that innovation is needed now more than ever.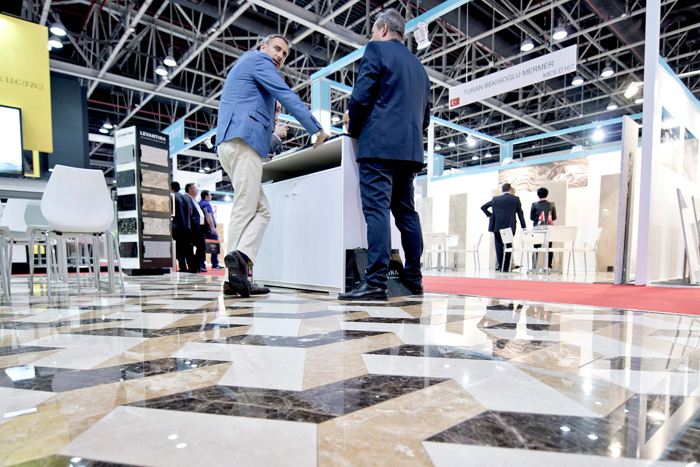 In April he declared a target of 25 per cent of all Dubai's construction being printed in 3D by 2030, setting the emirate on a fresh path of innovation in construction and design. Such inventive applications of emerging technology is an issue that will be on top of the agenda at the first day of The Designers' Forum 23-26 May, during the Middle East Covering and Middle East Stone Shows, which will open with a debate about innovation, aesthetics and cost-effectiveness.

"Part of the focus, particularly if you're talking about innovation and speed of construction, will be on technological advances in the construction sector," says Scott Coombes, director and managing partner at consultancy AESG and chair of The Designers' Forum day one programme.

"That may be about how we can refine value engineering through the use of building information modelling, the way we can do just-in-time with materials on sites, but also things like 3-D printing will influence how we can make materials more lightweight, how those materials can be better prefabricated off-site to reduce waste, and how there can be greater quantities of post-consumer recycling."

Coombes is also a keen advocate for the use of the region's traditional design aesthetics and its heritage of architectural design being reintegrated into contemporary architecture. But while new approaches may blend with the old and technological advances are offering a glimpse of the future for the creation and use of surface materials, the industry still needs to see more of this innovation being applied he suggests.

"Suppliers tend to try to produce according to demand," he says. "What we would love to see a bit more of from suppliers is trying to be more innovative with the products they're providing, really trying to push the boundaries a bit more.

"I think what would be lovely from suppliers is really seeing something unique being showcased, whether that's in terms of how recyclable a material may be, how light it might be, how beneficial for the environment it is, or whether it's very easy to manufacture or to install."

The Middle East Covering and Middle East Stone Shows present an opportunity for the industry supply chain to showcase its latest product developments and practices to an audience of designers, developers and contractors all eager to get access to innovations and new ideas. The Designers' Forum is part of a suite of free to attend education events taking place during the exhibitions.

Learn more at The Designers' Forum 23-26 May, during Middle East Covering and the Middle East Stone Shows.