Innovative New Honeywell Thermostat Can Automatically Optimize Mosque Temperatures
Honeywell, a leading manufacturer of heating, ventilating and air conditioning (HVAC) controls, has launched the VisionPRO® 8000 thermostat for mosques. Mosques often house large and open interior spaces, meaning they are energy intensive to cool. Consequently, ensuring a comfortable yet energy efficient environment five times a day during prayer time is a challenge across the Middle East region.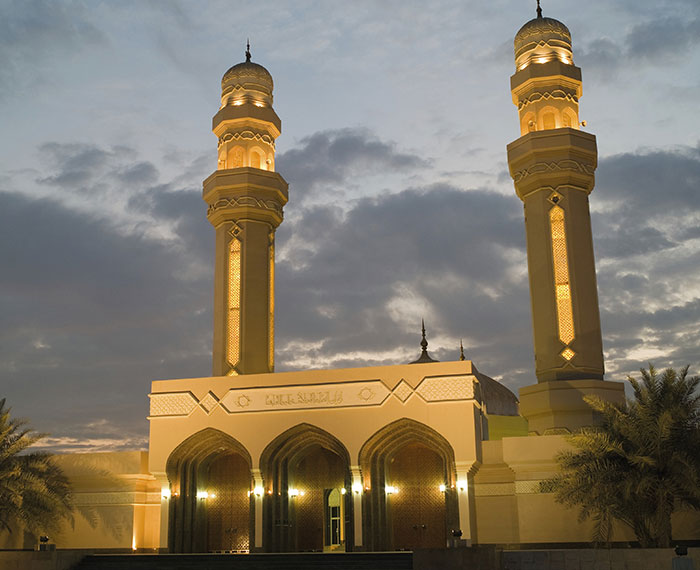 Honeywell's VisionPRO® 8000 thermostat comes with a GPS enabled call-to-prayer feature called 'auto-azan', which detects prayer times according to the mosque's location, and automatically lowers temperatures during crowded peak times, while saving energy when the building is unoccupied.

The introduction of the new technology comes at a time when there is increased emphasis across the UAE for homes, businesses and community spaces to become more environmentally conscious. With over 5,000 mosques across the UAE alone, VisionPRO® 8000 thermostat for mosques has the potential to save enormous amounts of energy annually.

"We designed this product with our customers in mind. We observed how they used their thermostats, and measured the ebb and flow of worshippers as well as the temperatures required to ensure optimal comfort. The VisionPRO® 8000 thermostat for mosques provides optimum comfort levels for worshippers, while also providing an intuitive and energy efficient temperature management solution that assures the proper cooling at the appropriate time for the mosque's administration," said Dilip Sinha, regional business leader for Honeywell Middle East.

The solution has successfully completed its pilot testing phase in the UAE over the last twelve months, delivering energy-savings and improving comfort levels for worshippers. The company is also currently planning on commencing new pilot projects with mosques across key cities in the Middle East region.

With its energy-saving feature and hassle-free maintenance, the VisionPRO® 8000 thermostat for mosques is a cost-efficient solution, designed to offer a return on investment within three months from installation. Other noteworthy features of the VisionPRO® 8000 thermostat for mosques include dual power (AC/DC) functionality, as well as the capacity to operate even when only using batteries. For long-term efficiency of the thermostat, its system software and programs can easily be upgraded using SD cards, which will come in handy during special occasions, such as Ramadan and Eid, to accommodate extra prayer timings.