Institute of Architectural Ironmongers Spreads Excellence in Middle East
This November will see the inauguration of the latest branch of the Institute of Architectural Ironmongers to cover the GCC region. This is in recognition of the popularity and significance of the IAI and the Guild of Architectural Ironmongers (GAI)'s education programme in that region.
The new branch will be launched on Tuesday 26 November at the Big 5 Exhibition, Dubai World Trade Center (room "Al Ain B"). The event will be attended by ironmongers, architects and representatives of the IAI and the GAI from the UK including the Institute Chairman Shaun Brown, and GAI President John Jefferies. The opening speech will be made by GAI Chief Executive Gary Amer and the new branch will be chaired by Adam Taylor, the General Manager of HÄFELE Middle East.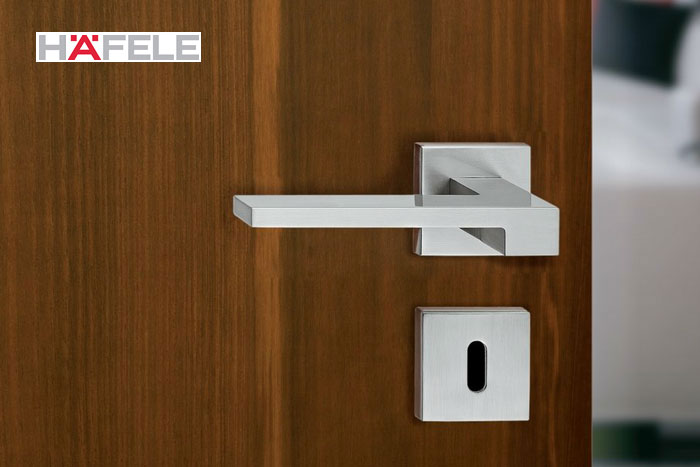 In recent years the GAI's education programme has been more popular than ever in the Gulf States. In fact Dubai is now as big a test centre as London. The GAI runs a three-year course covering all aspects of architectural ironmongery leading to a GAI Diploma in Architectural Ironmongery. No other scheme in the world offers such a broad knowledge and understanding of ironmongery, leading to the most recognised qualification in the industry. Since British and European standards are widely accepted in the Middle East, the GAI Diploma is highly regarded in the region with a healthy number of ironmongers becoming Diploma holders each year. This has driven demand for a local IAI branch to help uphold standards and promote excellence in ironmongery.
The IAI is the individual membership section of the GAI and is open only to those individuals actively engaged in the architectural ironmongery industry. Full membership is available to those who have gained the GAI diploma and Affiliate membership is open to other interested parties. The GCC Institute branch will run a programme of meetings with CPD presentations to keep members and students in the region up-to-date with the latest standards, legislation and industry trends. It also provides an excellent networking opportunity. To attend the branch, contact its chairman, Adam Taylor at [email protected]
Categories: