Interior design trends to watch out for in 2016
With the New Year around the corner, it's time to start thinking about making a change in your home environments. A new year is a chance to inject some new life into your personal space.

From bold colors to metal trimmings, Hamdi Ben Yaghlane, Designer and Managing Partner at DND Contemporary Furniture Studio updates on the five home design trends that are set to be all the rage in 2016.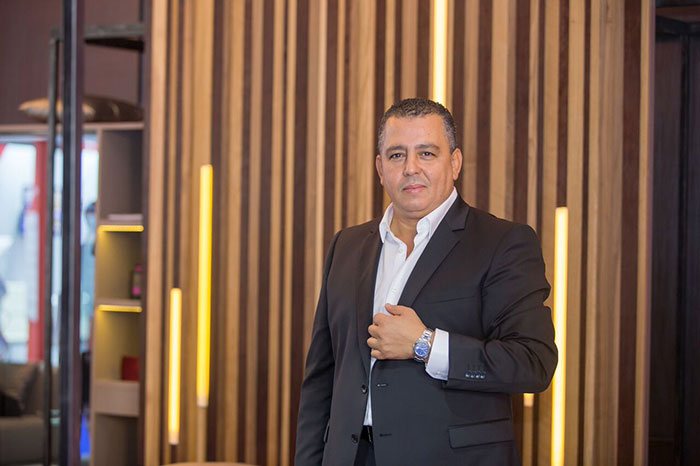 Hamdi Ben Yaghlane, Designer and Managing Partner of DND Contemporary Furniture Studio
Trend #1 - Year of the Metal
The 1950s and 1970s are hot trends in fashion right now, and it is no different in interiors. The year 2016 will see more and more designers include all different textures of metals in their designs and furniture pieces. Accessories and decorative objects such as lanterns, vases, and mirrors will have metal elements incorporated in their design, reflecting back to the Golden Era.

Trend #2 – The Spirit of Nature
The spirit of nature can be seen in some elements of Scandinavian style, particularly in raw wooden elements. By leveraging a natural feel for winter, the "mountain lodge" look transports you directly into an enveloping cocooning atmosphere, simple and warming. With this design option, the ubiquity of white wood modernized, all made cozy with comfortable materials (linen, mohair, cashmere) seen on the accessories (rugs, cushions, carpets).

Trend #3 – Bold Colors
Translating to wall colors and ceramic backsplashes, the presence of vivid colour is back. Creating bold, statement-colour combinations, the aim is to use strong shades to create fluid movement from room to room. Hard textures like cement and wood are also playing a key role in this trend for contrast.

Trend #4 – The Age of sustainability
From the padding in our sofas to the premium wood sourced for counter worktops, sustainability is at the heart of everything next year. Recycling, repurposing, reinventing and reusing are all things that consumers are beginning to consider when they make purchases today.

Trend #5 - Outdoor Living Areas
Porches, patios and decks inspired by interior design principles are replacing the traditional backyard. From decorating smaller spaces with greenery to turning expansive backyards into glamping adventures, 2016 should bring in experimentation with nature into the home, for example buying furniture that can be used indoors and outdoors. In terms of interior décor, wall decor, accessories and small plant life inspired items are going to be hot.